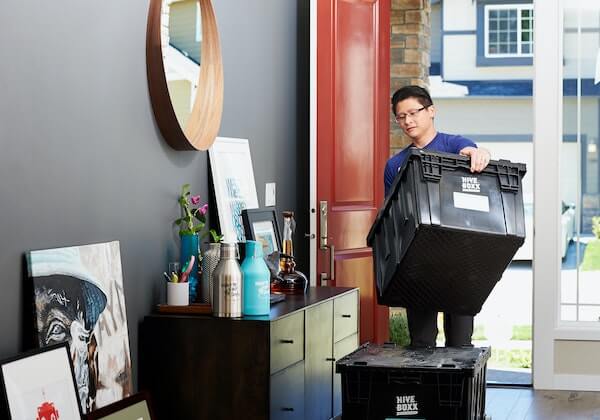 There comes a point in every homeowner's life when their living space needs to be adjusted. After all, life is always changing. When you're approaching a turning point, it's common to rethink your real estate.
One of the biggest considerations to make regarding your living space is the property's size. You'll need a home that can accommodate your new needs. Growing families require larger spaces, prompting many homeowners to opt for a spacious and comfortable home. But, down the line, the kids grow up and move on with their own adventures… giving homeowners the chance to start a new chapter.
At this phase, downsizing is a popular option amongst aging adults. The need to downsize is one of the biggest reasons older adults and couples choose to relocate. Across the country, 12% of homebuyers in 2017 were downsizing. There are many benefits that accompany the decision to reduce your living space - but that doesn't mean the process is free of challenges.
In this article, the HomeFinder team is breaking down everything you need to know about downsizing your home. Let's dive in!
The Advantages of Downsizing Your Home
Before we jump into the do's and don'ts for downsizing your home, it's important to outline some of the benefits of opting for a smaller living space. Here are 3 key advantages of downsizing your space.
Safer for Aging Adults
One of the biggest reasons why downsizing is a popular option for adults approaching the retirement age is because of safety. Large houses with multiple levels and stairs can present issues - and even threats - to older residents. About 36 million older adults fall each year, leading to serious injuries. So, it's likely you won't want to walk up a steep flight of stairs to access your bedroom or bathroom at eighty years old.
Smaller homes are a more secure option for adults as they age. Petite single-level homes provide a space that's easy to navigate regardless of changes in health and wellness. This is a major motivator prompting aging adults to start shopping for smaller homes for sale.
Financial Benefits
Finding a smaller place to live is a smart economic move. Since smaller homes are commonly more affordable, downsizing is a popular option for people undergoing big changes in their life. Divorce, a sudden change in income, or retirement are all reasons why people choose to reduce their living spaces.
When you downsize, the money that you're saving can be put towards other financial avenues. Repayment plans for debt, loans, and mortgages can be streamlined by increasing the monthly payment amounts. Or, homeowners can invest in a retirement savings plan with the money saved by downsizing.
Less House Work
In the United States, 27% of adults ages 60 and older live alone, which means there's a lot to tackle on their own. Less space means less mess. Taking care of a smaller home is far easier than maintaining a large property. There's less housework, yardwork, and chores to take up your time and energy. The reduction of maintenance and upkeep requirements naturally cuts down the costs of living for residents.
Whether you're an aging retiree or a busy professional, looking for a smaller property can alleviate some of the homeowner's maintenance burdens.
Downsizing is For Everyone
Don't think that downsizing your living space is only for aging adults or the elderly. In fact, downsizing your home has been a growing trend in the U.S. for years now. Remember the tiny home craze? More and more people of all ages are looking to tap into the benefits of a smaller living space by opting for a smaller home.
While downsizing is a key strategy for aging homeowners, it presents advantages for everyone.
How to Downsize Your Home: 5 Tips
Here are some valuable tips on how to downsize your home with ease:
Start By Decluttering
Consolidating your possessions is the first step for downsizing your home. Go through your home and identify your absolute essentials.
This may sound easy, but it can be complicated. After all, your home is holding onto a lifetime of memories and family heirlooms. Aspiring downsizers are faced with the challenge of separating their home's items into distinct categories: to keep, to pass on, and to give away.
One strategy for success is to listen to your heart. Keep only your favorite items that bring you joy, functionality, and purpose.
Get Organized
Once you know what you're keeping and what you're passing on, it's time to designate where your items are going. This means being realistic about what you're giving away. Don't over save for your kids. Instead of trying to give them everything, have them pick out what they want.
Talk to your family about what you plan to pass on and make sure that everything is organized and ready to go.
Create Your New Home's Wishlist
Now that you're on the market for new homes for sale, it's time to make your wishlists.
Before you start browsing through listings, it's wise to have an action plan in mind. Make a list of your non-negotiable items that you want for your new home. Consider the home features you want, such as a single-floor home with no stairs. Keep this list top of mind while you're shopping.
Make Sure There's Space for Everything
As you prepare, remember one essential thing: you're downsizing. It's easy to get swept away with the motions of moving and forget your purpose. Don't keep too much. You'll need to make sure that there's space for everything in your new home.
Start Shopping For Homes for Sale
Don't hesitate. If you know you want to downsize, start shopping for homes for sale. Go online, do your research, look at your finances, and talk to a professional. Get the ball rolling!
Homeowners shopping for an affordable housing option should consider looking for foreclosed homes for sale - it may be the perfect solution for you.
3 Things to Avoid When Downsizing
We've touched upon some best-practices for downsizing your home, but there are also a few things you'll want to avoid. Don't make these 3 common mistakes when downsizing your home:
Keeping Too Many Possessions
You don't want your new space to feel cluttered. Give yourself room to grow by holding onto the essentials. Don't make the mistake of keeping too many possessions.
Not Taking Pictures of Your Old Home
If your old home was a family hub of sentimental memories, don't be too quick to move on. Take photos of your home before you start the downsizing process to keep those moments alive for years to come.
Waiting Too Long
As with any real estate transaction, stalling isn't the way you want to kick off the process. Take the initiative and get the headstart on finding your new, smaller, dream home.
Don't Forget to Consider Location
When approaching the downsizing process, it's easy to get blinded by size… but that's not the only important factor in your decision. Besides being the right size, your new home needs to be in a good location.
Remember, homes aren't just an isolated property. They're integrated into a community - and that needs to be right for you, too.
Location is always a pivotal consideration when shopping for homes for sale. Homeowners need to be sure that they are taking their new neighborhoods into account. Aging adults will want to ensure that their new community is a safe place to call home as they enter their golden years. They'll also want to choose a place that is in a central location and close to the essentials, like grocery and convenience stores.
Downsizers need to perform due diligence on their new neighborhoods to make sure it is the right move for them.
Take the First Steps to Downsizing with HomeFinder
If you're interested in downsizing your living space, be sure to check out all that HomeFinder's listing portal has to offer. Browse through available homes for sale all across the country - including foreclosed homes for sale today.