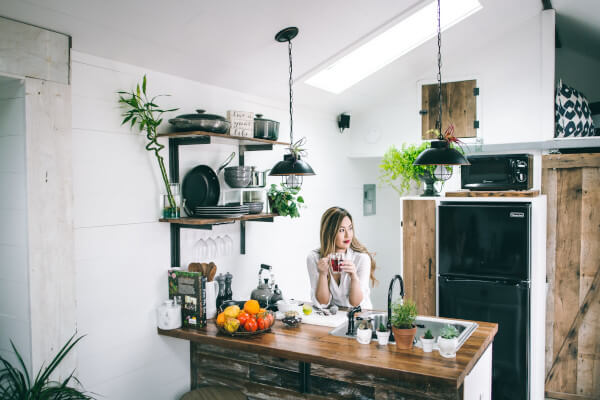 When it comes to real estate, the old adage states that the three most important factors are "Location, Location, Location." While the location is unquestionably a factor in considering which home to buy, HomeFinder wanted to know what potential homebuyers truly considered when shopping for a new home. The results gave us a lot of insight into the thought processes of first-time buyers and those both upgrading or downsizing their homes.
More than four hundred prospective and new homebuyers were surveyed and asked about their home buying preferences. Survey respondents hailed from throughout the United States and represented a broad span of income levels.
Interest Rates
One factor that has more to do with the economy than the neighborhood or actual home is interest rates. Homebuyers almost exclusively listed interest rates as very important. The rates at the time of a home purchase can have a significant effect on a buyer's ability to purchase a bigger home, one on a quieter street, with greater in-home features, or in a more accessible location from which to commute. Prospective buyers – whether a couple or individual, assess their financial capacity before making a home purchase. All potential bills are taken into account – household expenses, cars, entertainment, vacation planning, and, of course, mortgage, taxes, and household insurance. While taxes and insurance for any given property are fixed numbers, the mortgage payment can vary wildly based on the locked-in interest rate. Americans have enjoyed historically low-interest rates for the past several years, enabling the purchase of 'more home for the money.
Neighborhoods
After Interest rates, location/neighborhood was the factor that ranked highest for influencing a particular property's desirability. When considering the location, the impression of a home's location is mostly objective. When you are house hunting, consider your personal needs and factors that may help or hurt future resale value. Is the house on a quiet street where children can safely play? Is it in an area known to have good schools and tree-lined streets? If you're purchasing in a city area, is it near the best restaurants and everyone's favorite grocery store? If these are things that draw you to a home, many others will likely feel the same way. It is important to note that there is a bit of subjectivity to the location as well. "How is this possible?" you may ask. For most, being near a train station means loud noise, making it undesirable. However, for a few, an easy walk to the train will be more convenient for the daily commute, making the house a strong contender. This is one of many examples. If you believe you will be in your home for a short period, perhaps for a starter home would be best. If you are searching for your permanent residence, you can, perhaps, look for a house that meets your long term needs.
Other Factors
Other factors that ranked high among the survey respondents include curb appeal, nearby amenities, quality of schools, the layout of the home itself, and the volume and quality of nearby employment opportunities. The factors that fell to the bottom of the list included proximity to gyms/fitness centers and recreational activities, and whether a home had solar panels.
It was interesting, but not surprising, to see that regardless of income and home buying budget, the responses were comparable. Having curb appeal and a good interior layout matters regardless of the size of the home. Being in the best neighborhood you can afford matters to all buyers.
Real estate portals, such as HomeFinder, can make your search easier. You can see a wide array of homes in an area, take virtual tours, and identify your 'must-have' and 'would be nice' lists before going to open houses. Regardless of whether you are a first-time buyer or buying your retirement home, embarking on the home-buying process is a major undertaking. Trust HomeFinder to help make the process easier in helping you find your dream home.