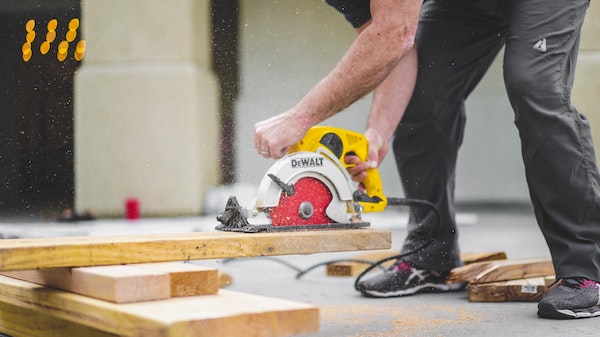 A fixer-upper property can be a great way to get a home for a good price. However, the process entails a lot of work. Buyers should always be ready to handle the long-term responsibilities that come along with their new homeownership status. The last thing any excited homebuyer wants to do is close on a home that requires renovations that are way over their heads.
Should You Buy a Fixer-Upper Home?
Buying an existing single-family home that needs repairs can certainly be exciting. Not only are these properties typically listed at lower prices, but they also have greater potential for customization. Since you'll already need to do renovation work, you can design your home to meet your personal preferences.
However, homebuyers should always be wary of a fixer-upper home. How much work will really need to go into this property? How much will it all cost? How long will it take? Those are only a few of the important questions that buyers should ask themselves when they're browsing fixer-upper properties for sale.
Expectations vs. Reality of Buying a Fixer-Upper Home
The reality is that a fixer-upper home is often more work than you might expect. Getting yourself into one of these situations can lead to buyer's remorse, unexpected headaches, and additional expenses. Surveys show new homeowners tend to spend somewhere between $10,000 and $25,000 within the first year of moving – that number could be significantly higher if the new property needs a lot of work.
Before you move forward with buying a fixer-upper home, it's important to perform due diligence to properly vet your decision. Always plan ahead and do your research. Above all, make sure that you have the right finances in place before you make your final decision.
Here are some key questions to consider whenever you're thinking about buying a fixer-upper home, plus actionable best practices for moving forward.
Do You Have a Clear Plan for the Work You Want to Do?
It's one thing to walk into a home for sale that needs work and start saying what you "could do." However, it's a totally different ball game to actually sit down and plan with a team of professionals.
Since we're not all real estate experts, the things we want to do may not always be an option. Whether it's way out of price range or the property itself can't accommodate the change, you'll want to make sure that what you're dreaming about is actually going to work out in the real world.
The more detailed your plans are, the smoother your fixer-upper process will probably go. Of course, the unexpected can always happen… but it's better to plan while you're ahead than waiting until you're behind.
Always consult professionals in the field to ensure that your ideas are realistic before you purchase the home.
Will the House be Livable While You're Renovating?
Buyers should have a plan for where they'll be staying when they begin working on their homes. Depending on what type of work you're doing, it may not be possible to move into your new home until it's ready. If this is the case, you'll need to factor the renovation timeline into your relocation plans.
Always remember to add these expenses to your overall home improvement budget, with a little extra put away just in case.
How Long Will the Work Take?
Renovation timelines don't always go according to schedule. Fixing up a home is a step-by-step process. That means that an interruption in one area can easily push back the entire project. Since your life may be impacted by the work occurring in your new home, you'll want to know how long things will take.
Always have a solid plan to accommodate you and your family for the expected timeline — and be prepared to extend your arrangements, if necessary.
How Much Will Everything Cost?
Fixer-uppers are often appealing because of the lower purchase price – the average purchase cost is $173,221 compared to the median home value of $215,600. But budgeting is a crucial part of deciding to purchase a fixer-upper home. Once you buy your home and start renovating, additional funds may be necessary to finish your project. And, if you've started, you'll need to finish the work. New homeowners never want to dig themselves into financial hardships because they weren't prepared with a strong budget.
Always be ready with ample savings to cover any sudden expenses.
What is the Return on Investment for the Work You're Putting In?
When you buy a fixer-upper, you're typically choosing a less expensive listing and tacking on the home improvement expenses into the bill. But, will the money you're putting into the property raise its market value? Thinking about investment returns can help you plan out a financially sound renovation project that generates lasting value for your home.
Always think about the long-term investment potential of your real estate purchase.
Is it the Right Time to Start a Big Project?
No matter how you look at it, fixing up a property takes time, money, and effort. This experience may be fun if you have time to spare and ample savings, but it may not be so pleasant if you already have a lot going on in your life. If your family is going through lifestyle changes, it may not be the best time to kick off a large-scale home renovation.
Always make sure that your family is ready to manage the added responsibilities associated with buying and renovating a fixer-upper home.
3 Tips for a Fixer-Upper Project
Once you have gone through all of the considerations and decide to move forward with a fixer-upper home, here are three best practices to carry you through the process:
Invest Time in Finding the Right Team
The professionals that you partner with can make all the difference in your home renovation experience. The timing, price points, and ability to mitigate issues all differ between development teams. When you're sourcing your service providers, always take the time to find the best matches for you.
Buyers should always thoroughly interview any professionals before hiring them. Don't sign any contracts until you're completely clear on all of the details, responsibilities, and expectations associated with your project. You'll want to look for teams that have experience with similar projects like the ones you're pursuing. It can be helpful to request images of their finished work so you can see the quality of their craft.
Introduce Yourself to Your New Neighbors
If you're buying a home to immediately begin working on it, you may want to consider how a construction project would impact your new neighbors.
Depending on the work you need to do on the home, your renovation projects may become a part of your community's day-to-day action. Taking a moment to introduce yourself to the new neighbors and talk to them about the work you're doing can be a great way to make a positive first impression.
Always Expect the Unexpected
When you say "yes" to buying a home that needs work, be prepared to deal with the ups and downs that come along with the process.
Home is truly where the heart is, and this experience may impact you emotionally. Being able to maintain a positive outlook and proactive response as the home improvement ensues will help you set up the best strategies. Don't get discouraged and seek creative solutions to any issues that may arise.
Find the Perfect Property for You
These insights will help you decide whether or not buying a fixer-upper home is the best decision for you and your family. If you're eager to see what's on the market near you, start shopping for available homes for sale on HomeFinder's premier listing portal.