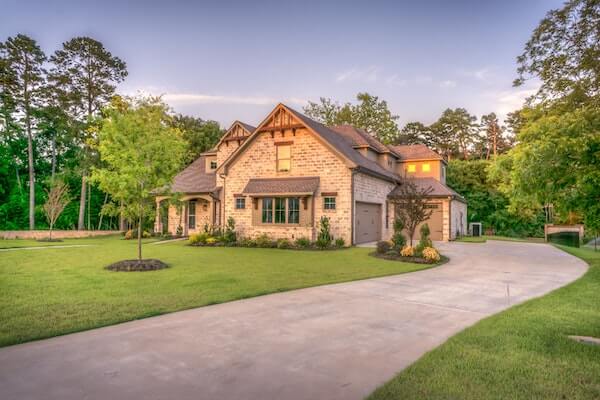 The COVID-19-fueled shutdown of markets throughout the world has resulted in a time of unprecedented uncertainty. However, real estate has been one of the most resilient industries, continuing to flourish with new home listings, multiple-offer scenarios, and on-time closings. At the same time, iBuyers like Opendoor, Zillow Offers, and RedfinNow were left largely out of the picture, having shut down operations and laid off staff early on.
This development was generally met with rejoicing by conventional real estate professionals, who have seen iBuyers as a competitor for market share and an existential threat to their business model. However, as iBuyers resume operations, it appears that these online innovators have weathered this temporary interruption to their businesses and are uniquely positioned to meet the demands of a post-COVID real estate world. Here's why.
iBuyers Offer a Contact-Free Experience
Real estate agents and brokers began to reorient their businesses to facilitate a more tech-focused, virtual real estate experience after the early social distancing recommendations came down from the CDC and the National Association of Realtors (NAR). Virtual open houses and home tours, online transaction management, and virtual closings all became the new normal as agents scrambled to implement new policies and platforms.
iBuyers, however, are already set up for a streamlined, contact-free experience, with a value proposition largely based on their ability to make an offer online and facilitate a hands-off closing process. According to a report by real estate tech strategist Mike DelPrete, the fact that iBuyers can offer self-guided tours and eliminate the need for external contractors making pre-sale repairs, they are uniquely able to create a more contact-free selling experience.
iBuyers Offer Certainty in an Uncertain Marketplace
The enemy of economic growth—whether in the stock market or the housing market—is uncertainty, and we've all seen the negative effects of uncertainty on the Q1 stock market. For homeowners, iBuyers can provide a more stable and reliable source of potential offers in the face of a market that is becoming increasingly unpredictable.
Instead of waiting for well-qualified buyers in a time of job loss, slowdowns, shutdowns, and tight mortgage underwriting guidelines, homeowners can experience a fast, streamlined process with funds in hand from an iBuyer like Opendoor, RedfinNow or Zillow Offers. For real estate agents, iBuyers may be a good way to get some of their existing listings—languishing on the market during the COVID-19 shutdown—sold and closed, providing much-needed commissions during a weak spring market and more consistent cash-flow in the long term.
iBuyers Offer Reassurance to Cash-Strapped Homeowners
The pandemic has resulted in global economic disruption, and for those who couldn't easily convert their business to a work-from-home model, financial disaster is looming. In states like Florida, where the state government was caught flat-footed and the vast majority of unemployment benefits haven't even been processed, many homeowners are facing imminent post-shutdown foreclosures.
For these sellers, iBuyers offer quick relief, allowing them to get their homes sold faster than a traditional approach. It's quickly becoming more attractive for many homeowners to tap into their home's equity in order to get back on their feet. In addition, for those who are dealing with post-COVID disruptions like divorce or selling inherited properties, iBuying offers a more reliable outcome, allowing them to rebuild their lives with as little disruption as possible.
iBuyers Offer Surprisingly Competitive Offers
The bad rap associated with iBuyers has traditionally been that they come in well below market value, meaning that sellers had to choose between a fair market value for their home or the speed and convenience that online platforms promise. This has resulted in a "too good to be true" lack of confidence in the iBuyer concept among consumers.
According to DelPrete's deep dive report into the iBuyer landscape, unlike traditional lowball investors, iBuyers tend to closely correlate with average home prices in the markets they serve. His analysis found that Zillow and Opendoor provided the most competitive offers, with a "market discount" of only 1.4%. When considering the ways in which the iBuyer model saves money, time, and carrying costs, this suggests that more sellers should be considering iBuyer platforms as a valid option: especially in a slower, more uncertain market.
iBuyers Have the Funds and Strategies to Weather Whatever Comes Next
When shutdown orders first loomed, iBuyer platforms responded quickly, discontinuing offers and shrinking their inventory in order to prepare for market and buyer uncertainty. At the time, they gave a variety of reasons for the move, including safety concerns and the difficulty of pricing homes at a time of shifting market values.
As they come roaring back, iBuyer platforms report growing revenue and optimistic projections. They are expanding the number of markets they serve and positioning themselves for additional growth. Unlike many traditional real estate agents and brokerage models, iBuyers have the funding and flexibility to better adapt to market conditions, weather temporary setbacks, and move aggressively into recovery mode. This agile approach to real estate could mean a more sustainable model in the event of multiple long-term COVID-related shutdowns and reopenings.
What Comes Next for iBuyers and the Housing Market?
Whether you're considering buying or selling, you're probably watching the real estate market with a wary eye wondering, "What's next?" iBuyers may provide the reassurance and stability that you're looking for, along with more consistent returns than a fickle market can guarantee. The 2020 COVID-19 quarantine may just turn out to be the launching pad for increased growth and relevance for this innovative technology.
If you're ready to buy or sell a property, contact us today at Homefinder to learn more about how we can help.