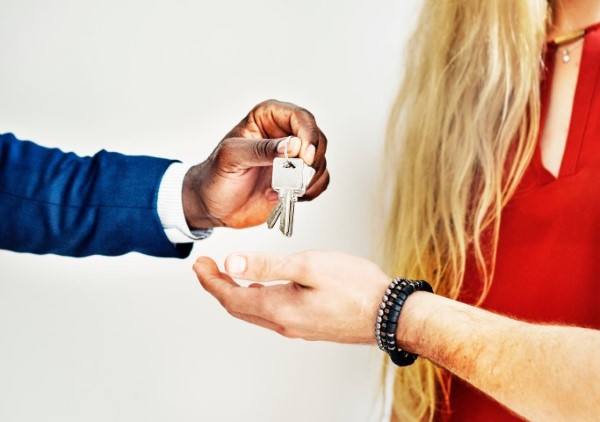 There are a number of different programs available to assist qualified home buyers. Some of these home buying programs can only be used once because they are for first-time home buyers, so it pays off to research them thoroughly to see which ones you qualify for. These home buying programs are designed to provide financial assistance to first-time buyers, which puts them on the path to homeownership. You could save thousands by using one of these programs to help buy a home.
First-time home buyer programs fall into several categories, and the majority of these programs are administered by the federal government. The most commonly utilized program is the FHA loan, which stands for the Federal Housing Authority. An FHA loan has several advantages that can help first-time home buyers. One of the most important advantages is that it allows you to put down a 3.5% down payment. This makes homeownership financially feasible for many who can't afford a higher down payment, which can be as much as 20% for other types of loans.
Another important advantage is that your credit score doesn't have to be high, which is often a requirement for traditional mortgages. While individual requirements may vary, first-time home buyers using FHA loans have been pleasantly surprised that they qualify for mortgages with less than stellar credit. Of course, it's always a good idea to start working on improving your credit score when planning to buy a home - that way you can qualify for the best possible terms.
Another commonly used home buying program for first-time buyers is a VA loan. VA loans are administered by the U.S. Department of Veterans Affairs, and these home buying programs are available for qualifying veterans who are seeking to purchase a home. These benefits are available to servicemembers and veterans, as well as surviving spouses of veterans.
With the VA home buyer program, qualifying individuals can purchase homes with zero down payment. Additionally, there is no specific credit score required. There are quite a few additional benefits depending on individual circumstances, such as assistance from the VA if the lendee falls behind with mortgage payments. It certainly pays to look into the VA home buyer program if you qualify, and many of the VA loan programs do not have first-time buyer requirements.
According to the financial experts at Nerd Wallet, another often overlooked home buyer program is the USDA program. This does not mean that you have to buy a farm - rather it's intended for home buyers who live in rural areas and don't qualify for traditional loans. The USDA program is administered by the U.S. Department of Agriculture and has a zero down payment, making it particularly helpful for low-income home buyers who are looking to purchase homes in rural and suburban areas.
In addition to the federal loan programs, individual states have first-time home buying programs. These programs vary by state. For example, Florida First is a program that helps first-time home buyers with down payment assistance and access to mortgages for those who qualify. The credit score requirement is lower than conventional loans, although income limits apply. My First Texas Home Program is another program for Texas residents who are first-time home buyers with similar advantages and requirements. Depending on the state you live in, you should take time to research the home buying programs available to see which programs you qualify for.
How Much House Can You Afford?
Once you've determined which home buying program you qualify for, the next step is figuring out how much home you can afford. Even if you qualify for a home buying program that allows a low or even zero down payment, it is important to stay within your means when considering what the monthly mortgage payments will be. You don't want to buy more house than you can afford and then find yourself in danger of going into foreclosure.
A common rule of thumb to consider: housing expenses should not be more than 30% of your income. For example, if your annual household income is $60,000, you will be able to afford monthly mortgage payments of approximately $1,500. Depending on the interest rates and the terms of the mortgage, at that income level, you may be able to afford a home ranging from $200,000 to $300,000.
Of course, the various mortgage lenders each have their own requirements, which will also factor into what you qualify for. Once you submit your financial information to your mortgage lender for approval, they will tell you how much of a mortgage you pre-qualify for. With this number, you can start shopping for your new home in the designated price range.
While it may be tempting to buy as much house as you can afford, particularly when you have a low or no down payment, it is more important to buy a home that you can comfortably afford and not exceed what you are able to cover monthly. In addition to the mortgage payments, there are a number of other expenses to consider: home insurance, private mortgage insurance, interest, homeowners association dues, property taxes, and home maintenance and repairs are additional expenses to keep in mind when calculating what you can afford.
Once you have researched the various home buying programs and determined the amount that you pre-qualify for, the next step is to start looking for your new home on HomeFinder, the best tool to find that perfect place to call home!