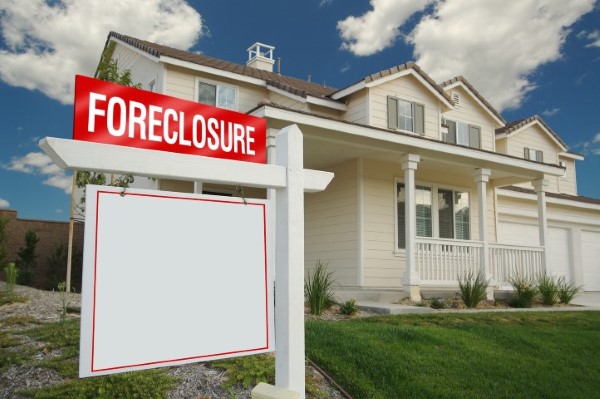 Things To Know About Buying A Foreclosed Home
If you want to know how to buy a foreclosed home, the real estate experts at HomeFinder have outlined an essential checklist for navigating the process from start to finish. Better understand the process of buying a foreclosed home by reviewing our below questions or asking an experienced real estate agent.
How Does Buying A Foreclosed Home Work?
Also called a real estate owned property (REO) or bank-owned property, a foreclosed home is owned by the lender as a result of the previous owner failing to pay their mortgage payments.
You can buy a foreclosed home either through a real estate agent or public auction. According to real estate insiders, knowing how to buy a foreclosed home will increase your chances of finding a property that works for your lifestyle and budget.
Questions To Ask When Buying A Foreclosure
1. Should I buy A foreclosure for my first home?
If you want to make a profit in real estate, it all comes down to finding a good deal and then selling it for a higher price. As real estate experts from DaveRamsey.com explain, "You can generally consider it a 'good deal' if you get it for 80% of the market value minus the cost of repairs."
They also point out that many foreclosed homes will require costly maintenance and repairs. "In most cases, nobody has lived in the house while the bank has owned it. And the bank, which is trying to maximize how much it gets for the house, won't spend a ton of money on upkeep."
In fact, there's a good chance that a foreclosed home has been sitting for months without air conditioning, the perfect environment for foul-smelling mold and mildew. Unoccupied homes can also be vulnerable to theft and vandalism, which could result in missing appliances, stolen copper piping, or unsightly graffiti.
The best way to find a good deal on a foreclosed home is by conducting a professional home inspection. Once you know exactly what needs to be fixed, the next step is getting a reasonable bid on repairs. To determine the best offer, simply calculate 80% of the appraised value minus the cost of the repairs. This amount should leave you some room for negotiating.
2. Can I afford it?
When making the decision to purchase a home, you should always consider the total housing cost and how much you can afford. Whether it's a foreclosure or a traditional home, make sure you're out of debt before putting in an offer and apply for pre-approval for a loan. You should also have an emergency fund that can cover 3 to 6 months of expenses, which will account for any big expenses that are needed upfront.
3. What is title insurance and why do I need it?
The foreclosure experts at Auction.com recommend purchasing title insurance, which will protect you from undiscovered liens or specialty warranty deeds on the home. Depending on the situation, title insurance can be bought through escrow or purchased after closing.
4. What is the "right of redemption" law?
In some states, the right of redemption law allows someone in foreclosure to buy the home back within a certain amount of time after the foreclosure sale. As attorney Amy Loftsgordon explains on NOLO, "Statutory rights of redemption grant borrowers a certain amount of time after a foreclosure during which they may reclaim the property by paying a foreclosure sale price or, in some cases, the full amount owed to the bank, plus certain other allowable charges."
The best way to protect yourself from this potential scenario is by knowing and understanding the real estate laws in your state. If you live in a state with right of redemption laws and want to purchase a foreclosed home, make sure the allocated time has passed before making any repairs or spending money on the property.
If you're looking for a good deal on foreclosed homes, look no further than HomeFinder, the top-rated online source for foreclosures, the latest market trends, and much more.