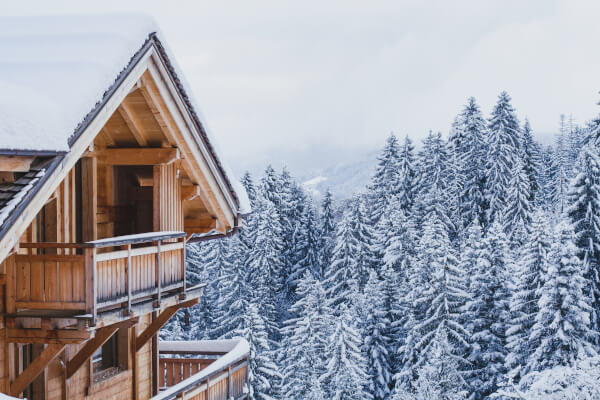 One of the best things that the U.S. has to offer is a vast variety of landscapes. From sea to shining sea, there's truly something for everyone, especially ski lovers. From the Sierra Nevadas in California to the Rockies that bisect the country to the east coast mountains that speckle Vermont and New Hampshire, there's no shortage of opportunities for snow lovers.
For those interested in buying a ski condo or a house near ski resorts, the challenging part is deciding between the best places to own a ski house that abound across the US.
Whether you're looking for the best ski resorts for an investment property or you're curious about which ski towns are the best to live in year-round, we've got you covered. Here's your guide exploring the best cities to buy a ski home in the United States.
The best places to own a ski house
Curious about the best ski towns to buy a second home in? Maybe you just want to find the best ski towns to start visiting before you even consider making such a major investment. No matter your motivation, here are some of the best ski resort towns in the US. They just so happen to also be some of the best places to live near skiing for those who are in the home buying or investment property market.
Many of the prices in these popular ski towns are already high, but the saving grace is that prices are expected to keep on climbing. Plus, because these towns are so popular, renting out a property here can net homeowners big bucks.
1. Breckenridge, Colorado
On a list that includes any Colorado ski towns, Breckenridge, Colorado simply has to be included. Conde Nast Traveler describes the spot as "an idyllic ski town with five peaks for skiers of all abilities." Plus, for those who might be family members of ski lovers who don't always want to hit the slopes themselves, the city's craft beer, distillery, and art scenes means there's plenty to do off the mountain.
2. Park City, Utah
Park City isn't just the place to go if you're interested in luxury living with the mountains in your backyard. Of all the Utah ski towns, Park City, Utah is the only one that gets to boast Sundance, an annual international film festival.
3. Sun Valley, Idaho
If you're looking for an all-abilities ski town, Idaho's Sun Valley has what you're looking for. "Intermediates will love Bald Mountain's 3,400 vertical feet and rugged tree skiing; the beginners can spend a day at Dollar Mountain, a treeless beginner slope that also features a tubing park," explains Time Out.
4. Steamboat Springs, Colorado
The list of stunning Colorado ski towns is a long one, but Steamboat Springs absolutely rises to the top. Despite the popularity of this spot, there's still land for sale for those looking to build their dream ski home on the Colorado slopes.
5. Jackson, Wyoming
While Wyoming might not be front of mind when people think about places to ski, no list would be complete without at least one Wyoming ski town on it — and that place has to be Jackson, Wyoming near Jackson Hole Mountain Resort. Compared to ski towns in states like Colorado and California, the prices are more accessible in Wyoming.
6. Big Sky, Montana
Compared to some of the other ski towns on this list, Big Sky, Montana is on the more affordable end of the range. Prices here are still steep, but not as exclusive as some Colorado ski towns can be. Plus, outside of the ski season, the town is known for its fly fishing, rafting, and kayaking options.
7. Killington, Vermont
Killington stands out among Vermont's many ski towns. The town is dotted with ski-in, ski-out options and a ski season that often extends into June, this small town is an increasingly popular choice for east coasters.
8. North Conway, New Hampshire
North Conway is the standout among New Hampshire ski towns. Dubbed the best and second best ski town in the US by USA Today in 2020 and 2021 respectively, North Conway is within a half hour drive of more than a dozen ski resorts of both the alpine and Nordic varieties. The publication notes that the town is filled with "pastel-hued Victorian architecture oozing New England charm."
9. Big Bear Lake, California
Big Bear Lake takes the cake of California ski towns on this list. Featuring a median rental revenue of around $34,000, Big Bear Lake is a standout choice for ski bums looking to make an investment in a home near the slopes.
The best part? This list is far from exhaustive. There are all kinds of glorious ski towns to explore, from the more popular like California's South Lake Tahoe to the lesser-known like Boyne City, Michigan. Start the hunt for your dream ski home today!