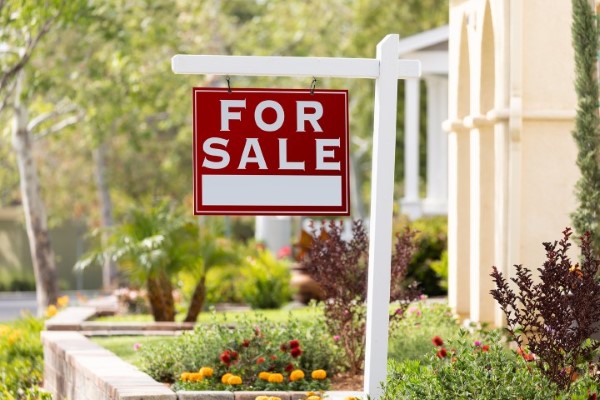 The Best Questions To Ask Before Buying A House
Buying a house is a huge financial decision that must be carefully considered during every stage of the process. When you ask the right questions before buying a house, you'll be able to determine if it's right for your budget and lifestyle.
What Kind of Questions Should I Ask Before Buying a Home?
If you're wondering how to buy a house, these questions will help give you the most accurate projection of the market and what you can expect:
1. How much have similar homes sold for in the neighborhood?
In the real estate industry, location is everything. That's why you should learn everything you can about the neighborhood where your potential home is situated. When you search for homes at HomeFinder, you can filter your search by neighborhood, which allows you to compare home prices in the area. The listing will also include information about nearby schools and other important features.
2. How many offers has the seller received?
Asking this question gives you a better sense of how much negotiating room you have when putting in an offer. If there are other interested buyers, you can increase your chances of buying the house by putting in a higher offer.
3. What is the property's sale history?
A property sales search can can you determine how long a seller has owned a home, whether there have been any upgrades, and whether it's a foreclosure.
4. Are there condo or homeowner's association assessment fees?
The paperwork for an HOA can often be hundreds of pages, making it an overwhelming task for new homeowners to slog through. Save yourself some time by asking the agent or resident manager if there are any upcoming assessment fees, which should be factored into the price.
5. How long has the home been on the market?
This information will give you insight into how much negotiating room you have when putting in an offer. For example, if you find out the property has been on the market for a while and is struggling to sell, that may mean you have more leverage when negotiating the price and requesting additional upgrades. When you search for homes at HomeFinder, the property information will include how many days the home has been listed on the site.
6. Does the roof need repairs?
According to HomeAdvisor, the average cost for replacing a roof or making repairs in 2019 is $8,000, which could be a major expense for the home buyer. If the roof needs to be repaired, make sure to factor in this additional cost when making the decision of whether or not to buy.
7. Are the heating and cooling systems up-to-date and in good condition?
Broken heating and cooling systems are expensive to fix and replace. If they're out of date, it can also make your utilities significantly more expensive than they need to be.
8. Is the plumbing in good working order?
Plumbing is a critical component of a house, especially since repairs can be costly. You want to be comfortable in your new home, so good plumbing a basic necessity.
9. What about the land?
You'll need to consider the land the property is located on and whether or not it's prone to natural disasters like flooding or wildfires. If the backyard has fencing, ask if it was well-built and properly positioned on the property line.
10. Is the home well-insulated?
Look for proper insulation in areas like the attic, around heating ducts, and water pipes. Double paned windows will save you money on heating and cooling costs while also soundproofing the home.
11. What about air quality?
One of the steps to buying a house can be as simple as stopping to smell the roses, literally. Real estate experts advise that you take notice of the air quality when looking at homes. Does it smell like car exhaust due to its proximity to a busy road? Is there a strong sewage or chemical smell? If you're in a rural area, does it smell like cow dung? These are important factors to consider. If you are planning to live in the house for many years, you want to have the best experience possible — which includes time spent in the backyard or other outdoor areas.
12. What are your must-haves?
While the basics are important, finding the perfect home comes down to your personal preferences. A home should support your lifestyle and needs. Make sure to take inventory of the things you MUST have in your home, and separate them from the things that would be nice in the future.
13. Has the property been inspected by a professional?
Having a home inspection carried out by a professional will ensure that no details were overlooked during your tour of the home. Home inspectors check that the foundation is solid and all wiring is up to code. They also look for other red flags such as lead paint and wood-eating insects.
14. What needs repairs?
When looking at a home, make sure to test everything: faucets, light switches, windows, doors, water pressure, etc. Knowing how everything works will help you determine how you can address any problems with cost-effective solutions.
15. Can I afford it?
According to real estate experts, the general rule for buying a house is to budget around 25% of your monthly income for housing costs. In addition to mortgage costs, keep in mind that this amount should include other expenses including property taxes, insurance, maintenance, and home repairs.
If you want to learn how to buy a house like a pro, look no further than HomeFinder. We're the top-rated source for home listings, the latest market trends, and much more.