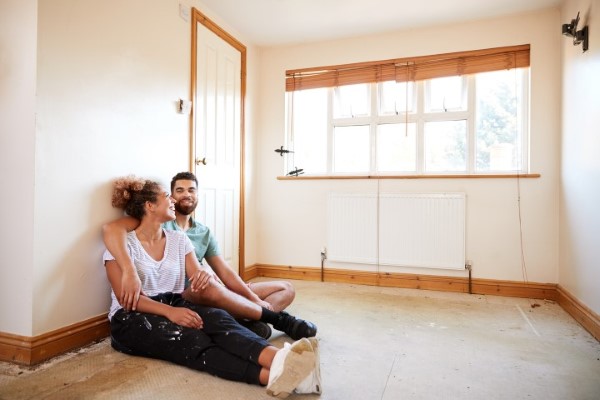 First-Time Home Buyer's Guide
What are the essential steps to buying a home? From securing your finances to shopping around for the best mortgage rate, the real estate experts at HomeFinder have outlined the ins-and-outs of how to buy a home for the first time. If you're new to the real estate market, the current trends can seem like a dizzying prospect - especially with $329,000 as the median listing price and homes sold in 55 days or less. But with this step-by-step plan, finding your dream home won't seem as overwhelming or out of reach
What Is The First Step In Buying A Home?
One of the most important steps to buying a home is securing your finances. Buying a home is expensive. As the owner of the property, you'll be responsible for the maintenance, upkeep, and taxes - and those costs add up quickly. Based on these factors, buying a home for the first time is a major financial decision that should be carefully considered based on how much you can afford.
Before looking for a home to buy, make sure all your debts are paid and you have an emergency fund set aside that can cover three to six months of expenses. Rachel Cruze, a real estate expert from daveramsey.com, recommends using these funds for expenses that often come with moving into a new home. "When you get into a home with no payments (besides the mortgage) and have a nice big emergency fund, you'll have the cash to pay for huge expenses that suddenly come your way. You'll be able to love the life you set up for yourself because stress and worry won't be part of the equation!"
A large savings fund will also help you avoid paying for any renovations, furniture, or other home expenses on credit. Getting into any more debt could make it harder to get a mortgage. As Cruze explains, "...taking on new debt in the middle of buying a house could delay your approval for a mortgage and make you miss out on the perfect home." Her advice? "Don't do it!"
Before you fall in love with your dream home, take a careful look at your monthly budget. Make sure your monthly housing costs, including taxes, insurance, and other related expenses, are no more than 25% of your income. With this simple calculation, you'll be able to determine your price range, making it easier to find the best home for your budget.
When you decide on a figure you can afford, you can enter the amount into our mortgage calculator. Our calculator allows you to view local mortgage rates and determine your monthly payment. Don't forget to factor in other expenses like taxes and insurance into the total amount, which will give you a more accurate picture of how much your housing will cost per month.
Save For a Down Payment
Cruze also recommends saving for a down payment of 20% or more of the asking price. If your family budget can afford a traditional mortgage, you won't be responsible for private mortgage insurance (PMI), which protects the mortgage company in case the property ends up in foreclosure. The cost is 1% of the total loan value, which is added to the monthly payment and doesn't go towards the balance of the loan. It might be more money upfront, but in the long run, a traditional mortgage with a down payment of 20% could potentially save you thousands of dollars.
First-Time Home Buyer Programs
If you can't afford a traditional loan, there are other options for first-time home buyers. An FHA loan requires as little as 3.5% down. VA loans are available to veterans, allowing them to purchase a home with no down payment.
Another option for first-time home buyers is a USDA loan, which offers low-interest mortgages to low-income families who want to live in a rural area. According to SmartAsset, "To be eligible for a USDA loan, you can't earn more than 115% of the median family income in the designated rural area."
If you want to know how to buy a home for the first time, stay tuned for more expert real estate tips from HomeFinder, the top source for homes to buy, near or far.