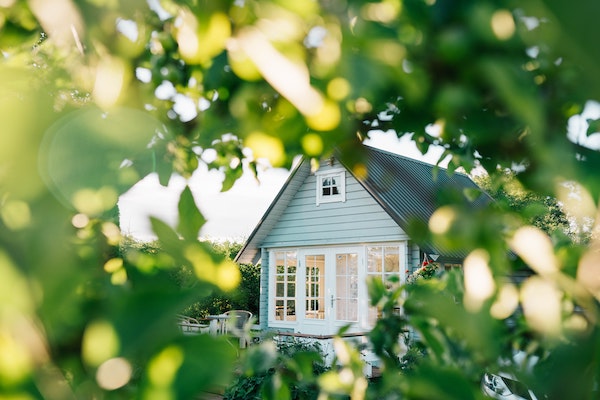 The closing process is the most satisfying part of a real estate transaction. At this stage, all of the hard work that you've been investing in is finally paying off.
At closing, the purchase or sale becomes official. Until you're past the finish line, you're still not in the clear — although only 3.9% of real estate contracts fall through at the closing phase. Fortunately, most buyers successfully close on their homes. But, buyers should always take the closing process seriously to make the best of their deals.
To navigate the closing process like an expert, buyers should know what to expect and prepare themselves. To help you do just that, we're walking you through what you need to know before you close on a house.
What Happens at Closing?
Closing is all about the finances. For buyers, this means your mortgage loan is the main player at closing. Like any purchase, what you buy isn't actually yours until you've paid and signed for it. That's what happens at closing — your lender pays the due balance and you get your new home.
At closing, the homebuyer signs all of the final contracts that officially transfer the property's ownership. Most of these requirements have to do with your mortgage loan. At this point, your lender is officially paying the seller and transferring the home's ownership rights to you.
Buyers are responsible for signing their mortgage documents at the closing meeting, including:
The promissory note promising you'll pay back what you've borrowed.
The mortgage Deed of Trust, which enables your lender to enact a foreclosure if you don't follow through with your repayment commitments.
The escrow disclosure, which clearly outlines the month-to-month mortgage payment composed of the loan's principal, interest, taxes, and insurance.
The right-to-cancel form, which gives the buyer the legal right to a three-day window to revoke their signature and cancel the deal.
While you're finalizing the sale and your mortgage, you'll also need to pay off any outstanding balances owed at the time of closing. What needs to be paid at closing will differ from buyer to buyer, since these upfront costs are negotiated throughout the deal.
These are the typical expenses that buyers are responsible for paying at closing:
The downpayment, if any.
Closing costs, which typically cost between 3% and 5% of the home's purchasing price.
Any prepaid interest, taxes, and insurance fees owed to your lender.
Once both the buyer and lender finalize the paperwork and cover any owed costs, congratulations. You've successfully completed your closing.
How Long Does Closing Take?
In 2020, Ellie Mae reported that it took an average of 47 days for buyers to close on their mortgage loans.
Closing on a home isn't a one-step task. While it does culminate with the final signing of the ownership transfer documents and loan contracts, many things have to be done before closing can occur.
There's no single answer for how long it takes to close. Closing is a multi-step process that moves one step at a time. Your timeline will depend on what lender you work with, how quickly each task is completed, and how long it takes to adjust your contract as needed.
There are two major parts of the loan closing process: underwriting and closing.
First, your lender needs to underwrite your mortgage loan. This is where your mortgage broker reviews all of your personal documents to gauge your borrowing potential. Then, they write out your contract accordingly.
The lending institution will review your financial information to verify that you'll actually be able to pay them back. Income streams, savings, employment history, and more will all be taken into account. Besides looking at you, mortgage companies also care about the home you're buying. Lenders want to make sure that they aren't paying too much for the home, so they'll hire an appraiser to determine the appropriate market value for the home.
Once the lender has all of the information they need, they determine your mortgage package and form their offer. After they present the mortgage to their buyer, closing happens. The closing meeting typically takes an hour or so. Here, the final details are reviewed and the contracts are signed.
What Do You Need to Bring to Closing?
Buyers should come prepared with two forms of ID and money for the payments that are due at closing. It's also a good idea to come prepared with printed copies of all of the documents that you've signed throughout the transaction process. This way, you can cross-reference your own paperwork while reviewing the contract to spot any inconsistencies. Buyers can also come prepared with copies of their homeowner's insurance policies and inspection reports.
What Can Cause Delays?
Your official closing date will be decided upon between you and the seller whenever you are negotiating your initial offer. But, it's not uncommon for the actual closing date to be postponed by a few days. Unless everything runs smoothly, buyers should account for potential delays and setbacks that can take place during the closing preparations.
Here are a few of the things that can push back your closing date:
Buyer's financing potentials, which can extend the time it takes to underwrite your mortgage.
Seller's title issues, which need to be resolved before the property can be sold.
Home sale contingencies, which inhibit the buyer from purchasing their new home until their old home sells.
Renovation and repair setbacks, if home improvement work was negotiated and it takes a long time to complete.
Securing a homeowner's insurance policy, as one is required to close on most traditional mortgages.
Appraisal issues, if the appraisal results in a property value lower than the amount you've agreed upon with the seller.
The final walkthrough, if the house is not in the agreed-upon condition for the sale.
How Can You Stay on Track?
While some of the possible delays can't be controlled, buyers can exercise best practices to help their closing schedules stay on track. These tips will help buyers cover their bases to prevent unexpected surprises from pushing back their closing:
Get pre-approved on your mortgage in advance to kick off your loan as early as possible.
Take care of your credit score until you close, since sudden changes to your FICO score will prompt lenders to re-evaluate your borrowing potential.
Don't let your mortgage documents sit around waiting for your signature.
Always have a backup plan to cover your home's purchase in case your lender's appraisal comes back low.
Buyers who take this into consideration will be better equipped to successfully close on their homes, receive the keys, and reap the rewards of their hard work.
Use this as a guide for approaching the final stage of your home purchase or sale. If you're interested in shopping for homes for sale all across the country, browse available listings with HomeFinder today.