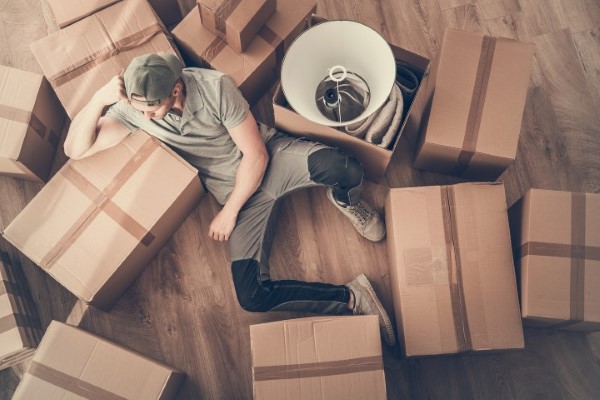 How To Buy A House While Selling Your Own
In an increasingly competitive real estate market, buying and selling houses is not for the faint of heart. If you find yourself in the position of having to sell and buy a house at the same time, you should prepare yourself for the many challenges that you will face. These tips will help you get the most for your home while also finding the best deal on your new home.
Selling a house and buying another entails detailed planning and preparation as well as good timing. The first area of focus will be preparing your home to sell, which will give you a good idea of what you will be able to afford when you purchase your next home. In most cases, you'll be paying off your prior mortgage and applying your home equity towards your new home. Routine preparations include repairing any major items that could bring down your home value, and fixing areas that might bring up the home value and add to the curb appeal.
But don't spend too much money fixing up your home because you only want to do things that might give you a good return on your investment. Make sure your house is clean and pristine so that potential buyers see your home in its best light. Timing and logistics may be an issue. You may need to plan for some overlap if you sell your house before you are able to close on your new house. Closings often take longer than anticipated, and this could impact both the buying and selling process. It might be helpful to have a backup plan to cover any gaps, such as planning ahead to put your belongings in storage and renting a temporary home on a month-to-month basis.
Evaluating The Housing Market
According to the real estate experts at The Balance, when selling and buying a house at the same time, the most important factor to research is the housing market in your area. If it's a seller's market, which is very often the scenario when real estate inventory is low, the competition will be fierce when buying a home. Sellers often receive multiple offers, including cash offers, when their house is up for sale. Of course, this will be to your advantage as a home seller, so you should use this information to price your home correctly and get the best possible offer that you can then parlay into your next home purchase.
In turn, your offer to buy a home may also be one of several competing offers. If your offer is contingent upon you selling your home, this may put you at a disadvantage when the seller compares your offer to ones that don't have contingencies.
Another factor to consider is the order in which you want to sell your home and buy another. Buying and selling houses can be done in different sequences, depending on your circumstances. For instance, you might be downsizing to a smaller home or lower-priced condo, and are selling a larger home. In this case, if you can afford two payments and are qualified by a mortgage lender, it might make sense to buy your new home first. This can take care of a multitude of logistical issues since you can move into your new home while waiting to sell your previous home.
However, most people need to use the equity from the home that they are selling in order to purchase their new home. Once you have evaluated the housing market for selling and buying a house at the same time, you will be in a strong position to negotiate the best price for your home when you sell it. Don't make the mistake of pricing it too high because that will scare buyers away. The longer your house stays on the market, the more obvious it will be to potential buyers that it may be over-priced. On the other hand, don't underprice it either in a bid to sell too quickly.
While it will be challenging, a good real estate agent, a mortgage broker, and some good old-fashioned research at HomeFinder will teach you how to buy and sell a house at the same time.