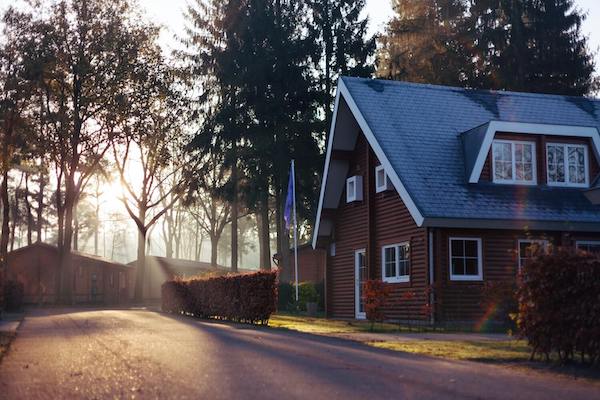 So, you've decided to stop renting and invest in a home? Congratulations! Successfully purchasing a home in today's uncertain economic times is quite an accomplishment. Being able to do away with monthly rent and put your hard-earned money into your own property is a great feeling.
But there are many factors to consider when choosing the perfect home. And one of the biggest choices you'll need to make is whether you'll purchase a starter home or a forever home.
Let's take a look at a few things to keep in mind as you embark on your search.
Starter Homes Vs. Forever Homes: The Big Differences
There are several differences between a starter home and a home you plan to keep forever. From how much money you have to work with to where you want to buy; from how big your family is to how big it will be; to where you are career-wise and what your long-term goals are, it's a decision that will affect every aspect of your life going forward.
What Exactly is a Starter Home? A Forever Home?
A starter home is exactly what it sounds like – a smaller, less expensive home that you purchase when you decide to own property for the first time.
Generally, these homes will not be decked out with the bells and whistles you may have on your dream home checklist. Often, they're condos or small single-family homes on the more affordable end, with one or two bedrooms.
People who buy starter homes usually intend to live there for five to seven years while they save up for something bigger.
A forever home is typically one that you would be happy living in for the rest of your life (or a least a couple of decades). Whether it's an older home you can renovate to meet your every need or a move-in ready beauty with plenty of room for a growing family, it meets your long-term needs.
Starter homes, of course, are much more affordable than forever homes, but they can be harder to find in high-competition markets. So in the end, most of what drives your decision will be how much money you have to spend.
How Much House Can You Afford?
There are many costs involved in home ownership that renters don't need to worry about. The first thing homeowner hopefuls need to do is research these costs for your situation and be armed with a budget – before you start hitting open houses.
Your mortgage is likely to be the biggest debt you ever take on – and there are ways to maximize your money, beginning with doing market research in the area you want to live and shopping around for interest rates.
You may have grown up hearing that you have to put down 20%, but this isn't necessarily the case anymore – especially for first-time buyers, who can often get a home by putting down a small fraction of that traditional number.
Mortgage rates in the United States are currently at a record low, with averages for 30-year loans hitting under 3% in recent weeks.
When shopping for a mortgage, don't go with the first lender you talk to. A rate difference of 3% or 3.1% may not seem worth haggling for, but when you're making a six-figure purchase, that can add up to big savings in the end. If you have a good amount of money to put toward both the down payment and the mortgage (if you have built up savings and don't have a lot of debt, for example), it may make sense to jump right into your forever home, especially if you're in a sought-after area.
Keep in mind, though, that you may have to pay private mortgage insurance if you put less than 20% down.
The down payment is far from the only cost to keep in mind. Some of the other things you'll need to budget for include:
Maintenance and repairs (no more landlord to call!)

Yard care and higher utilities

Homeowners insurance

Property taxes (depending on city/state)
If you're a first-time buyer, a starter home is most likely your safest bet, simply because it costs less than a forever home and will let you start building equity much sooner. Then, the value of your starter home can go toward a bigger, better forever home when you're ready.
If you're more established career-wise, know where you want to live long-term, and are finished growing your family, a forever home is probably a better choice due to those historically low rates.
Pros and Cons of Starter Homes and Forever Homes
Creating a list of pros and cons can help put a difficult decision into perspective. Let's look at the pros and cons of each type of home.
Starter Home Pros:
Less expensive; immediate start to building equity

Lower property taxes, utility bills, and maintenance

Equity now could mean a lower mortgage on your forever home later

Less risk if you decide to relocate
Starter home cons:
Harder to sell/rent out when you want to move

Paying capital gains tax if you move out too soon

Less room to grow your family

Fewer ways to customize and get everything you want in a home

Future cost and stress of moving your entire family to a larger home later
Forever Home Pros:
Less likely to buy something in a hurry that won't work for you later

Avoiding the stress and cost of moving twice or more

Lots of opportunities to make it your own and time to renovate and design your must-have amenities
Forever Home Cons:
Much more expensive, especially in a desirable location

You'll probably have to spend a lot more time working on upgrades and renovations over time

You're making a commitment to one place that may not be easy to get out of if unexpected life events send you elsewhere
As you can see, there's a lot to think about on both sides of the coin when choosing between a starter and a forever home. Take the time to go through the advantages and disadvantages of each before putting together a budget.
What Type of Property Offers the Best Value?
There are more choices than ever before when it comes to property types. Depending on where you want to live and what other factors are important to you, choosing the best type of home for your money is a great way to add value to your purchase.
A starter home, for example, can be any home type that falls on the lower end of the price spectrum for your area, including:
Condos and townhouses

Co-ops and duplexes

Smaller homes (under 1,500 square feet)

Tiny homes

Fixer-uppers
A forever home could be a larger single-family home in a suburban area (or a historical brownstone on the Upper East Side, depending on your preferences!). Perhaps a forever home to you means a more isolated home on a nice piece of land that you can customize to fit your family.
It's worth noting that any homes that share a wall or two with another home, like co-ops or townhouses, will cost much less than stand-alone options but probably aren't ideal for a forever home situation. Fixer-uppers, which are often sold in rough condition for a lot less than turnkey houses, can be a perfect long-term option for handy homeowners who crave total control over the finished product.
Different property types are more or less valuable depending on where you're buying. Whether you choose a co-op or condo in New York City or a sprawling ranch in the Midwest, take the time to make sure you're getting the best bang for your buck.
Other Factors to Consider: Your Future Plans
Where Do You Want to Live?
You won't be able to structure any kind of home-buying budget before you decide where that home is going to be. With a wildly varying U.S. housing market, it truly is all about location, location, location!
If you want to make your home in a super-hot market like San Francisco or Miami, be prepared to pay handsomely (often half a million for a basic home). In exchange, of course, you'll get the best property values in the country that aren't likely to decrease anytime soon. If you can afford it, there's no question that investing in a forever home in a place like that is the way to go. If you do purchase a home in a coveted area, you're likely to build equity much faster than you normally would since the homes around you will consistently be rising in price.
Regardless of where it is, when you first move into a new house, excitement may override long-term sense. Are you going to turn that basement into a rec room, or will it just be a place to store your Christmas decorations? That lawn is gorgeous, but do you want to spend the next 30 years mowing it? These are important considerations, especially if you're leaning toward a forever home.
How Long Will You Live There?
Another big question: How long do you see yourself in this home? If it isn't forever, narrow your focus to only those homes with good resale value. If you're just starting out, chances are that your tastes and needs will change over the years – another reason a starter home might be good for you.
If you plan to stay longer than five to ten years, a forever home has many more advantages. It takes about four years on average to break even on the upfront costs of purchasing a home.
Just can't decide? Many realtors are advising that clients purchase starter homes in their ideal locations, so when they are ready to upgrade, they don't have far to move and they know for sure whether that area is where they want to put down roots.
Family and Career Goals
Your home provides stability for your career and your family, so it makes sense to find one that's going to work for them both today and years down the road.
Are you a parent or planning to be one? How big do you want your family to be? If you're planning on keeping it small, a starter home might make the most sense because the money you save on your mortgage can be redistributed into a college fund or a private school. But if you and your partner want a bevy of little ones, a forever home with room to grow might be a better choice.
The current state of the world can and will have an effect on how much money you'll have and how much home you'll need. For example, the ongoing COVID-19 pandemic means that your home might be your child's classroom as well as your office for the foreseeable future.
What about your career? Have you settled into a company with longevity potential, or, like many young adults these days, are you still figuring out what you want to do? Perhaps your current position is one that expects you to relocate according to their needs. If you're not sure, a starter home is a safer choice.
Another vote for the starter home is your financial situation. Do you expect it to improve over the next few years? Are you finishing a degree you know will lead to higher pay? Until you meet your overall monetary goals or at least get close, it's probably best to hold off on the larger mortgage involved in a forever home and save up as much as you can in the meantime.
Make the Right Choice for You
There's no black and white answer to the starter versus forever home question. Everyone's situation is personal, and nobody has the exact same vision in mind when it comes to their future.
The key to making a decision that you won't regret is to be informed. Knowledge is power. It's important to have all the facts about your current and future finances, the market conditions and general information about your preferred location, the input of your partner and family, and other factors before you take the plunge. No matter what your decision, congratulations on your investment!
Ready to start shopping for your property? Check out our listings of homes for sale today!