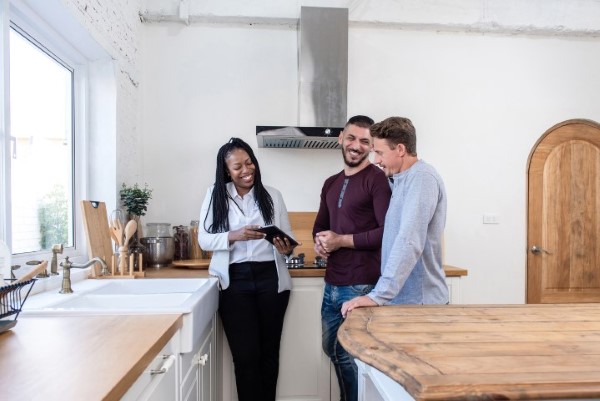 Questions For Choosing A Real Estate Agent
The most important factor to consider when buying a home is how to find a real estate agent. The best real estate agent will be there with you every step of the way, helping you navigate through the complicated process of looking at properties, making offers, and closing on a home.
What fees do real estate agents charge? That's a good question. Real estate agent fees include the commissions that are earned by both the seller's agent and the buyer's agent. While the commissions and fees may vary, a typical commission charged in a real estate transaction is 6% of the purchase price, which is split between the buyer's agent and the seller's agent, each taking 3%.
Another question to consider is the market knowledge of the agent. The best real estate agent will be highly motivated to find you the best deal, and might also have insider knowledge about hot properties that haven't gone on the market yet. These are called pocket listings and if you get a good real estate agent, they may share that information with you. In today's competitive real estate market, you need to take advantage of every angle.
Tips For Choosing A Real Estate Agent
Here are some tips for how to pick a real estate agent. Keeping these in mind will help you find a real estate agent who will play a key role in a successful home search or sale, offer submission and negotiation, and closing. First, make sure that the real estate agent you are considering is knowledgeable with the market niche for your particular budget and neighborhood. You don't want to purchase a condo with someone who is a single family home or commercial real estate expert, for example.
Another important tip is asking potential real estate agents who they know in the world of real estate in your market. Real estate agents can be invaluable sources of information for finding property inspectors, contractors, mortgage brokers, real estate lawyers, closing agents, and more. The more people they know, the more helpful they can be in making the transaction go smoothly with the necessary people enlisted to help with the process.
The real estate experts at Forbes Real Estate Council also recommend making sure your personalities mesh. Buying and selling properties is a notoriously long process, so having a good working relationship with your agent is key. It is important that you trust your agent completely, and are able to communicate effectively and speak your mind, while also trusting that the agent will listen to what you want.
Depending on whether you are buying or selling, the real estate agent will play a different role, so this will also be a factor. If you are selling a property, you need to make sure the agent has good marketing and networking skills. They should be able to successfully field numerous competitive offers and bring the right potential buyers to view your property. On the other hand, if you are buying a property, you need to make sure the agent will represent your best interests by finding a property that is a good fit for your future and budget.
All of these factors are important when finding a real estate agent. HomeFinder is a great resource for finding both properties and real estate agents who are knowledgeable and experts in the markets they serve.