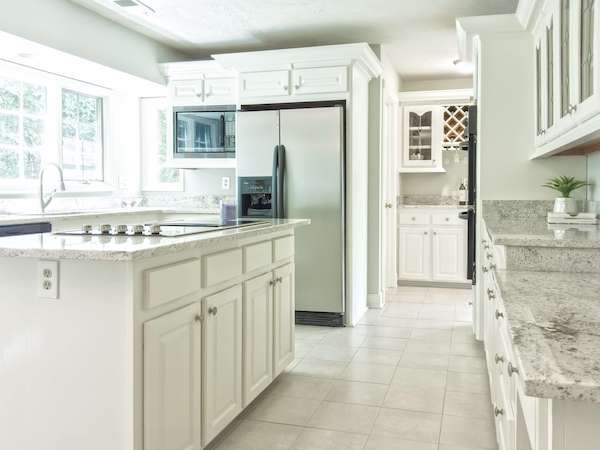 2020 was an unprecedented year – and we shouldn't expect the circumstances of the past year to dissolve as the calendar turns. Now, as we enter the first quarter of 2021, the pandemic's effects will continue to impact our world.
It's no exaggeration to note that COVID turned the world upside down. The housing market is no exception. From the start of the pandemic, the real estate industry was hit on every level. From agent protocols to buyer behavior, today's real estate is characterized by 'new normals'.
As markets press forward on the slow path to recovery, current real estate trends are seeing some very interesting movements. Today's market is the result of a combination of unique circumstances, each stemming from the unprecedented events of 2020.
Let's explore how a serious lack of inventory paired with a high demand for housing is impacting the real estate market right now.
A Look at Today's Market
When the pandemic first made ground in the U.S., the subsequent closures and restrictions put the housing market on pause. Real estate was forced to pivot from traditional in-person protocols and adopt socially-distant strategies to support transactions during the crisis. After months of staying safe at home, when markets finally began to re-emerge, real estate began its recovery period.
What's Happening Today?
Real estate remains in a recovery period. Fortunately, analysts claim that the worst is behind us. While that assurance brightens the outlook, it doesn't mean things will be painless. Real estate's forecast remains uncertain in several ways.
One of the biggest changes is that the industry has shifted into a seller's market. However, it's not the same kind of seller's market that we've seen in the past. As a result of COVID, today's real estate scenario is utterly distinct.
In order to better understand the market today and glean insight on what's likely to happen in 2021, buyers and sellers need to dive into the details. These are the two main real estate trends influencing the market today.
Sellers Hesitant to List
When confronted with a crisis, it's a normal response to avoid big decisions. Homeowners who were planning to sell their homes halted their transactions because they did not want to sell during a pandemic. According to industry experts, even sellers with already listed properties pulled their homes off of the market at the onset of the pandemic.
Even though markets are recovering and real estate is back to full operation, many sellers still haven't gained the confidence to list their homes. Some have decided against selling in general, and others are biding their time until the uncertainty passes.
This widespread seller hesitance has created a massive lack of available homes for sale. In most parts of the country, real estate markets are experiencing a shockingly low listing inventory. Statistics show that there were more than 400,000 fewer homes on the market in August of 2020 – a 28.4% year-over-year decline compared to 2019.
This is having a huge impact on the national housing market, especially when paired with what's going on with buyers.
Buyers Eager to Move Forward
As soon as real estate was able to progress upon reopening, buyers didn't hesitate to dive into the housing market. In fact, they hit the ground running.
Analysts connect this surge in buyer demand to three different pandemic-influenced real estate trends:
First, months of pent-up buyer demand is finally able to convert into sales and closings. People with plans to purchase a house in 2020 had to wait until the crisis subsided to finally progress with their deals. Since reopening, buyers have eagerly flooded the market.
Second, the pandemic has rejuvenated the way that people value housing. Months of staying at home has turned everyone's attention to their living spaces and has changed the way that people view their homes. New housing expectations are causing people to readily invest in their real estate.
Third, people are trading in city-living for suburban neighborhoods. Migration to the suburbs has been an unexpected result of COVID, but it makes sense considering the circumstances. Crowded communities and tight-living spaces are less appealing during a pandemic, especially with markets closed and metro amenities out of commission. Instead, sprawling spaces and access to nature are encouraging buyers to shop for suburban homes.
The Effects
The current wave of buyer enthusiasm is helping to fuel the housing market's recovery by allowing nationwide sales to gain traction again. This intensified buyer interest has hiked up the competition, and buyers are responding by closing deals faster and offering higher prices to sellers. Bidding wars and multiple offers are a new and unexpected norm that's taking place as buyers battle for homes for sale.
However, the market's balance of buying and selling houses has been disrupted. Buyers are snagging listings faster than new ones are being added, and even though it's helping boost real estate values, it's also causing an inventory shortage.
Today's Real Estate Scene: A Seller's Market
Due to the current real estate trends revolving around buying and selling houses, today's market is favoring sellers. The high demand for new homes paired with a low inventory is affecting both buyers and sellers.
What This Means for Sellers
Good news, sellers! You have the upper hand in today's market. Low inventory and a robust pool of buyers means that your listings will stand out and get attention. Buyers are looking for homes now and selling prices are setting the stage for a profitable and timely deal.
What This Means for Buyers
Buyers, it's time to get strategic about navigating the housing market. Today's real estate trends for buyers are causing intense competition over available homes for sale. Finding your dream home will require due diligence and thinking ahead.
Even so, buyers still have plenty of opportunities to find their perfect listings. While the national inventory is low, HomeFinder's listing platform is filled with available properties across the country. If you're ready to explore homes for sale near you, browse our listings today.