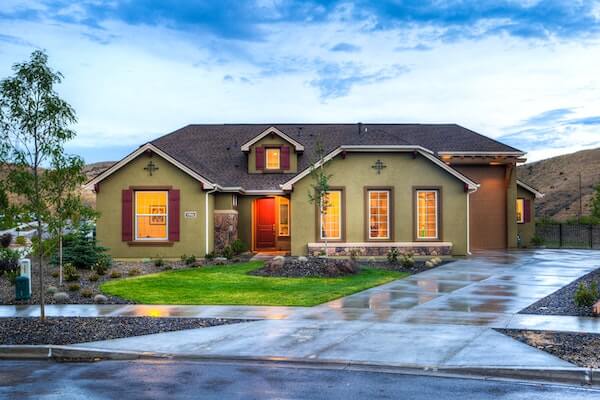 While COVID-19 has caused unprecedented disruption in the housing market, some cities are already poised to bounce back. Here are the markets that are seeing marked improvement in activity.
As states across the country begin to reopen and people settle into the new normal during the COVID-19 pandemic, one of the biggest question marks in the U.S. economy remains the housing market. Some markets across the country are already starting to see significant signs of recovery following COVID-related shutdowns. Even in some areas where cases of COVID-19 continue to increase, pent-up demand is driving buyers and sellers to get back into the real estate market, albeit while observing social distancing and wearing CDC-recommended face masks.
While it's easy to look at the big picture and make a blanket statement about how well the housing market is recovering, it's also important to remember that real estate is local—what's happening in New York is not always indicative of what's happening in Seattle, and so on.
Recovering Markets
Using The Real Estate Market Tracker created by Mike Del Prete, we looked at markets that are currently performing at or near their pre-COVID market activity levels, including some that might surprise you. These are the six markets that appear to be experiencing a meaningful post-COVID bounce.
1. Denver, Colorado
Following an April 23 trough, Denver's housing market appears to be recovering nicely. In terms of new listings, the market is only down 2% from where it was in June 2019, indicating good market strength from the top of the funnel.
Pending sales are also up by 27%, indicating that buyer demand in Denver is strong in this recovering market.
What could slow it down: While the area has been fairly successful in limiting the number of infections, faster spread of the virus in neighboring Utah and Arizona has caused the governor to warn of the possibility of new restrictions and rising rates of infection if residents don't follow CDC guidelines.
2. Houston, Texas
Houston has also shown impressive signs of market recovery. While pending sales were down by 44% in mid-April compared to 2019's numbers, the city bounced back quickly. By May 26, pending sales rose up to 26% above their 2019 benchmark. That early recovery has held fairly steady, with pending sales still up by 20% as of June 21.
What could slow it down: Located in Texas' most populous county, the Houston area has seen a flood of new COVID cases after an aggressive reopening. With cases spiking again in mid-June and local officials raising the warning level to severe, it's possible the area will face a second shutdown in the weeks to come.
3. Detroit, Michigan
While slightly slower to recover than some mid-western cities, Detroit is also seeing a bounce back towards normalcy. New listings dropped by over 80% compared to 2019's numbers in early May, but new listings are now only down by 9% and continuing to trend upwards.
How they did it: Early, aggressive action and low population density in some areas seem to be the secrets to Detroit's successful COVID-19 response. While Gov. Gretchen Whitmer acknowledged the good news about Michigan's recovery, she said that the state must remain flexible and vigilant in order to avoid a second wave of infections.
4. Chicago, Illinois
Perhaps one of the most surprising success stories, the Chicago market has made swift progress toward pre-COVID norms. As of June 21, Chicago had 21% more pending sales than it did at the same time in 2019. The city is leaps and bounds ahead of other major hubs like New York City and Los Angeles, who are still struggling to recover.
How they did it: While Chicago was initially a major hotspot for the virus, swift and strict restrictions limited transmission and fatalities in recent weeks. With a cautious reopening strategy, Chicago seems poised for sustained recovery and success.
5. Washington, DC
The nation's capital has seen its perennially strong housing market on a path back to its steady norm. With new listings down only 7% from 2019 numbers and pending sales up 6% as of June 14, the city appears to be on track for a strong recovery. Much of this resilience comes from government contractors and consultants, the diplomatic corps, and other international buyers.
What could slow it down: Low-interest rates and pent-up demand appear to be driving DC's quick recovery. However, watch for always-low inventory to become an even bigger problem if sellers don't decide to play ball.
6. Las Vegas, Nevada
Las Vegas has seen more ups and downs than other cities on its path to recovery. Pending sales are only down by 6%, indicating that buyers are just as motivated here as they are in other recovering cities, despite new listings being down 31% in comparison with June 2019.
What could slow it down: Following reopening, Las Vegas has seen a surge in new cases, driven in part by the influx of tourists to its bars and casinos. This could pause more aggressive reopening scenarios in the weeks to come.
What's Driving Recovery?
Even as shops and restaurants reopen, COVID-19 still has a major impact on our daily lives.
So, if the elimination of the virus isn't responsible for housing market recovery, what is?
Among the factors that appear to be driving the recovery in some areas are the following:
A move from urban areas to suburban and rural areas in order to gain access to areas of lower population density, more single-family home choices, and more outdoor spaces.

Metropolitan areas experiencing lower impact include those that are hubs for COVID-19-related research and those with primarily government-related workforces.

Pent-up demand is causing some markets to rebound even as they continue to struggle with COVID shutdowns.

Necessity—while life is drastically different than it was pre-COVID, people still need housing.
Millennial Buyers Leading the Way
With Millennial homebuyers leading the pack in terms of real estate sales and purchases, the National Association of Realtors (NAR) has identified ten markets that they see as having favorable market conditions for Millennial homebuyers. The list includes:
Austin-Round Rock, Texas

Phoenix-Mesa-Scottsdale, Arizona

Portland, Oregon

Vancouver, Washington
NAR's Chief Economist Lawrence Yun identified these markets as having greater affordability, better employment opportunities, and a greater number of Millennial residents. As a result, many of these markets avoided losing buyers during the shutdown, leaving them poised to lead the market recovery.
NAR's chosen markets were considered stronger than most because they had a smaller percentage of businesses affected by the COVID-19 shutdown. This translated into lower unemployment levels for area residents. In addition, these markets did not have the low inventory that has suppressed home sales in many other metro areas.
Final Thoughts
It's clear that the housing market is showing signs of recovery in many cities around the country, but to generalize the country as a whole overlooks the important differences between cities. The data shows each individual market will recover at its own pace and in its own time.
Many states are currently reevaluating their entry into Phase 2 of reopening businesses, with some contemplating another shutdown. Looking ahead, there could be further market disruption within states that are shut down a second time.
However, one aspect of the new normal seems clear—Americans are reevaluating their current home, its floor plan, and its overall capacity. Throughout the next few years, it's highly likely that Americans will spend more time working, eating, and exercising at home and in their own neighborhoods—driving a new level of desire for comfort and space.
The one question that everyone will inevitably analyze: Is what was sufficient six months ago still sufficient in today's new normal and beyond? The housing market is anxiously awaiting that collective answer.