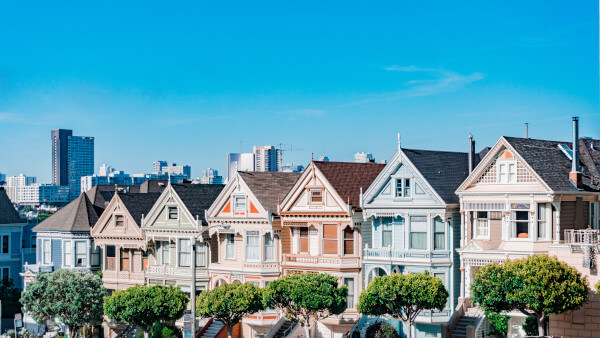 Whether you are a young professional, family, or senior, we are all looking for our first or next home purchase that we can afford. While we may consider job opportunities, neighborhoods, schools, commute type, and weather when deciding which home to buy, affordability has always been the top requirement for homebuyers. Homebuyers will scrutinize the ratio of home expenses to total household income with as much ferocity as the renovations and details in prospective properties.
At HomeFinder, we have identified the top ten affordable places to live in the United States.
1. Boise, ID
Boise, ID - Young professionals and young families are flocking to Boise, and not just from small, remote towns. The city has been attracting people from top cities and their adjoining suburban areas with its booming job opportunities in higher-than-average paying white-collar jobs, a bevy of outdoor activities, and reasonably priced single-family homes and condominiums. Boise's physical isolation has led to the development of its own Philharmonic, theatre, and other entertainment options for its residents. The number of restaurants, bars, clubs, and other social amenities has grown to service them as well. Homes in Boise, ID, have a median price of $230,800, while the median rent is $910 (niche.com/boise-id).
2. St. Louis, MO
St. Louis, MO - Known as the largest metro area in Missouri, St. Louis offers a great deal of professional and social opportunities to its residents. And, with more modest housing prices, the affordability of St. Louis far outpaces similar cities in other parts of the country (i.e., Miami and Dallas). Homes in St. Louis, MO, have a median price of $131,900, while the median rent is $810 (niche.com/st-louis-mo).
3. Raleigh, NC

Raleigh, NC - While housing is slightly higher here than on other places on this list, residents of Raleigh (and neighboring Durham) enjoy higher average personal income levels $53,788, which makes this area very affordable for both homeowners and renters alike. With major universities and large-scale tech companies located right in the area's Research Triangle, quality jobs abound for those considering to move to Raleigh. Homes in Raleigh, NC, have a median price of $236,700, while the median rent is $1,074 (niche.com/raleigh-nc).
4. Baton Rouge, LA
Baton Rouge, LA - Baton Rouge offers its residents true affordability, with nearly 829,000 residents spend less than 21% of their income on housing expenses. With a median personal income of $44,500, those in Baton Rouge have a chance to save more or spend their hard-earned money on alternate options. Homes in Baton Rouge, LA, have a median price of $169,200, while the median rent is $860 (niche.com/baton-rouge-la).
5. Syracuse, NY
Syracuse, NY - One of the few metro areas offering affordability that is not in the Midwest, Syracuse is an excellent alternative to NYC. Several major companies are located in the area, including Syracuse University, which ensures ample job opportunities for prospective residents of this upstate urban/suburban area. Homes in Syracuse, NY, have a median price of $93,200, while the median rent is $793 (niche.com/syracuse-ny).
6. Louisville, KY
Louisville, KY -This city of nearly 1.3 million has moved up on several national affordability rankings but not because housing prices have decreased. Rather, average personal income has increased to $45,100. For this reason, the percentage of income spent on housing has decreased to just over 21%. With moderate weather and plenty of things to do, this area is a good choice for those looking for a new place to call home. Homes in Louisville, KY, have a median price of $152,300, while the median rent is $812 (niche.com/louisville-ky).
7. Indianapolis, IN
Indianapolis, IN - A large metro area with nearly two million residents calling home, Indianapolis offers all of the benefits of a city without the hefty price tag of Los Angeles, New York City, or other major cities. Residents here tally their mortgage/rent payments, utilities, and taxes at under 21% of the average $48,030 personal income. As a result, residents here can allocate more toward enjoying their true urban lifestyle. Homes in Indianapolis, IN, have a median price of $129,300, while the median rent is $865 (niche.com/indianapolis-in).
8. Madison, WI
Madison, WI - Home to the University of Wisconsin, Madison is the state's capital that provides a clean, attractive, and quite progressive community for its residents. Recreation options abound, and job growth has been steady for this city of just over 248,000. Income levels are high, balancing the median housing prices and resulting in a cost of living that is less than a point over the national average. Homes in Madison, WI, have a median price of $234,100, while the median rent is $1,068 (niche.com/madison-wi).
9. Greenville, SC
Greenville, SC - Bringing a suburban mix feel to its more than 872,000 residents, Greenville is considered one of the best places to live in South Carolina. While most residents are renters, the city is growing, with a 4.9% population increase in the five-year window leading up to 2017 (usnews.com). The overall cost of living in Greenville is modest, and the weather is temperate, making Greenville a beautiful place to call home. Homes in Greenville, SC, have a median price of $273,100, while the median rent is $937 (niche.com/greenville-sc).
10. Tampa, FL
Tampa, FL - There are 355, 603 residents of Tampa enjoying the warm sun, outdoor restaurants, and spectacular bay views offered by this up-and-coming city in the Sunshine State. Tampa's economic forecast is glistening as well, with companies setting up operations in the area and real estate and job growth numbers steadily on the rise. Homes in Tampa, FL, have a median price of $217,400, while the median rent is $1,082 (niche.com/tampa-fl).
There are many cities, suburbs, and rural areas across our nation that are both affordable and vibrant. The key is to determine your needs and research which locale is best to fulfill your needs. Whether your are buying or renting, HomeFinder.com can help you find your next home. Thousands of new listings are updated daily, so check back often.