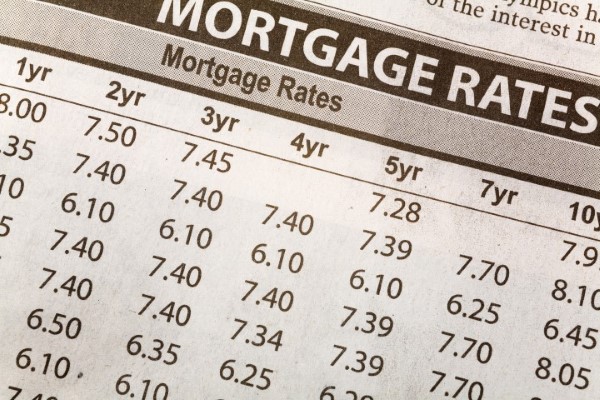 How to Get the Best Mortgage Rate
Determining the best mortgage rate can be tricky. Take a look at the different factors that determine your rate so you're prepared when you shop around for the best one.
What Determines Your Mortgage Rate?
Jennifer Bradley Franklin, a mortgage expert at BankRate, explains that several factors that determine your mortgage rate. One of the most important factors is your credit score. According to Franklin, "In general, the more confident the lender is in your ability to repay on time, the lower the interest rate they'll offer." Your ability to make on-time payments is directly illustrated by your credit score. If you have a stellar credit score unmarred by late payments, you will be considered a safe bet by mortgage lenders. They will be more inclined to offer you the best mortgage rate. In contrast, if your credit history shows many late payments, mortgage lenders will want to mitigate that risk by offering you a higher interest rate.
Your Credit Score
Several factors influence your credit, including a history of paying on time, your percentage of credit usage, your length of time with credit, and your number of open accounts. Paying on time is probably the most significant factor, so make sure you have a history of on-time payments before applying for a mortgage. We recommend keeping your credit card usage below 50% of your available credit, which is easily achieved by paying off any outstanding balances. Also, if you are getting ready to apply for a mortgage, now is not the time to apply for a new department store credit card or get a new car loan. Wait until after you have purchased your home to make any other large purchases or credit applications, which can temporarily lower your credit score.
Getting the best mortgage interest rates can save you thousands of dollars over the course of your loan. It's crucial to have good credit - or better yet, excellent credit - to get the best mortgage rate possible.
Type of Mortgage
Another factor to consider is what type of loan you are getting. Will it be a fixed rate for 15 or 30 years? In these cases, the mortgage interest rate is fixed throughout the loan term. If you have a shorter loan term, such as 15 years, you may be offered a slightly lower interest rate. The down payment amount may also affect your interest rate. If you provide a larger down payment, some lenders will offer you a lower interest rate.
Another option is an adjustable-rate mortgage (ARM), which might start with a low interest rate for an introductory period that typically ranges between 5 and 10 years. After the introductory period, the rate is adjustable and could go higher.
If you are interested in refinancing, make sure you shop around and do your due diligence to get the best mortgage refinance rate. Refinancing involves many of the same factors as getting a mortgage to purchase a home, so your credit will be just as essential when refinancing.
Shop Around
Another important thing to help you get the best mortgage rate is to shop around. A 2018 Freddie Mac report concluded that "a borrower comparison-shopping five lenders can expect to save 0.166% on the mortgage interest rate over a borrower who applies with just one lender. On a typical mortgage, that lower rate would translate into more than $400 in interest savings in the loan's first 12 months."
Who wouldn't want to save $400 in just the first year? Try using a mortgage broker to get the best mortgage rate. Mortgage brokers have access to numerous mortgage lenders as well as local banks and credit unions. Sometimes local banks and credit unions will offer better rates than the big banks.
Getting the best mortgage rate can have an enormous impact on your overall financial picture as you prepare to purchase a home. You can prepare by taking steps to improve your credit score, and by researching the various types of mortgages that different lenders offer. By following these steps, you will be well on your way to securing the best mortgage rate and saving thousands of dollars on your new home.