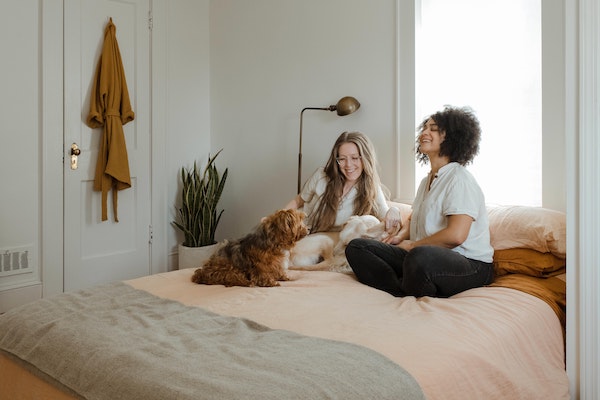 When house hunting comes to mind, most people immediately conjure up a shopper's dream: hitting the market to find their ideal residence. It's all about finding the perfect space to fit your lifestyle goals - browsing through homes for sale until you find one that's just right.
But, add a dose of reality and it's a completely different picture.
There's a lot more to house hunting than simply finding the right house. One of the most valuable home buying tips is to always take the house hunting process seriously. That means taking the upper hand to adopt strategic best practices to streamline the process.
This extreme difference between expectations and reality is a likely reason why more than half of buyers view picking a house as the most challenging part of the home buying process.
Since they aren't prepared for what was coming, buyers are suddenly faced with disappointment when they get started. Contrary to popular belief, there are many complex factors that go into searching for a new home. It's not as easy as it sounds.
HomeFinder's Guide to House Hunting
However, identifying the problem is the first step to finding a solution. If buyers see choosing a property as the most difficult aspect of buying a new home because they don't know what to expect, all that's needed is clarity - and HomeFinder is here to help!
Everyone can use some clarification on what to do - and what not to do - when you're on the market for a new home. Whether you're a first-time home buyer or are a current homeowner shopping for a second home, there's always room for home buying tips.
Let's look at a few house-hunting basics that will set you up for success and then focus on what all buyers should avoid.
3 House Hunting Basics
While you're on the market searching for homes for sale, there are a few simple things you can do to make sure your efforts are going in the right direction.
Partner with the Right Professionals
The people you work with play a substantial role in shaping your entire home buying experience. From house-hunting and mortgage applications to closing and finalizing the loan, your team is your primary support system when buying a home.
With so much on the line, partnering with the right lender and agent is essential.
When you're choosing your agent, you need to find someone who is right for you. Agents play a close role throughout the day-to-day deal processes, so make sure you choose someone you can work with for a prolonged period.
Besides finding someone you click with, buyers need to look for a reputable, professional, and experienced agent. You want someone who has leverage in the local market and can get you the best deal possible.
Just like shopping for a home is complex, shopping for a mortgage is, too. When you're searching for a lender to work with, always remember to look at multiple options. Interest rates, service fees, and mortgage terms vary from lender to lender. Prospective buyers should always conduct due diligence to find the loan product that best meets their needs.
Keep Long-Term Needs in Mind
Since you're buying the home that you'll be living in for years, it doesn't make sense to only think about the "right now" moment. Always maintain a long-term perspective when you're house hunting. If you're distracting yourself with short-term concerns, you may find a place that fits today - but the honeymoon phase won't last for long.
Buyers need to balance short-term and long-term needs when approaching homeownership.
Know Your Budget Ahead of Time
When it comes to real estate, you can never over budget.
It's no secret that buying a home is expensive. But, many people forget to consider the costs beyond the listing's price tag. Make sure that you're prepared for all of the hidden costs of homeownership on top of the basics like the down payment and mortgage bills.
Don't forget to apply these important home buying tips. Not only will they save you from stress, but they can also save you time and money. Now that we know a little more about the house hunting basics, it's time to look at what buyers want to avoid.
5 Things to Avoid When Browsing Homes for Sale
Sometimes, it can be more helpful to know what not to do rather than what to do.
Too many first-time buyers fall into these common house hunting traps - but even seasoned buyers make these mistakes, too. Before embarking on any home purchasing process, always give yourself a refresher course on HomeFinder's 5 things not to do when house hunting.
Here we go:
You're Too Caught Up In Aesthetics
If your heads are in the clouds, you won't be able to make the important decisions involved in choosing a house. More often than not, buyers need to think big about listings. Maybe the house meets all your needs but doesn't meet your aesthetic standards. If you're too caught up in temporary decor, you can miss out on a great opportunity.
Remember, you can always change the color of the walls, the furniture, and the carpets - but it's not as easy to change the house itself. Keep your eyes on what's important and don't be fooled by cosmetic concerns.
You're Not Taking Inspections Seriously
If you find what seems to be your dream home, it's not an easy thing to let go. Buyers often try to overlook inspection issues and code violations just to get the house they think they want. But, glossing over these red flags only invites larger issues later.
Always take inspections seriously. If you're trying to navigate outside of the guidelines and rules, take a step back and think about what's really important.
You're Not Focusing on Location
One thing buyers should never compromise on is location. If you sacrifice your location needs just to get into the house you prefer, it will eventually catch up to you. A home's location shapes your daily routines, including commutes and travel time - but also education and professional opportunities.
Keep location top of mind when navigating your home search.
You're Letting Your Idea of a Home Upend the Reality
Buyers should never let a perfectly-staged home pull the wool over their eyes. Remember, a home isn't always what it appears to be. Letting your idea of a home cloud over the realities will lead you astray. Keep your focus and look at what really matters to avoid getting swept away by clever marketing tricks.
You're Not Looking at Every Option
It's not uncommon for buyers to limit themselves because they aren't aware of all of their options.
While buying a home often happens traditionally, with a 15 or 30-year fixed mortgage, that's not the only route to homeownership. Contrary to what many buyers know, there are other ways to approach homeownership. If you're struggling to meet the requirements for traditional homeownership, consider other opportunities such as rent-to-own or purchasing a foreclosed home for sale.
Whether you're interested in pursuing traditional homeownership or one of these helpful alternatives, HomeFinder can help with it all.
If you want to learn more about homeownership in general, explore our articles to answer all of your questions. If you're ready to jump in and start house hunting, visit our listing portal. We have millions of listings across the country, including rent-to-own and foreclosed homes.