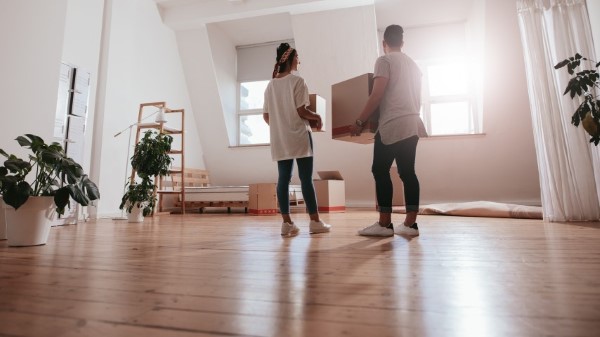 Questions To Ask When Buying A Bank-Owned Property
Bank-owned homes can be an excellent resource when looking for a great deal on a property to buy. Bank-owned properties are homes that have been foreclosed on, and now the bank owns the property and is trying to recoup the money from the mortgage by selling the home. But buying a bank-owned home is not without its pitfalls. To avoid common mistakes, here are some important questions you should ask before buying a bank-owned home.
1. What is an REO?
First, you might ask, "what is an REO?" An REO is not a cookie. It stands for Real Estate Owned property, which is another term for a bank-owned property. You will often hear the term REOs used interchangeably with bank-owned properties.
2. Are there any liens on the property?
Another question to ask is about outstanding liens on the property. Liens can be in the form of unpaid homeowner association dues, property taxes, utilities, or permits. Although in most cases the bank will have cleared these liens prior to putting the home on the market, it is a good idea to do your own search to confirm that the title is clear of any outstanding liens. This could be done through a title search company.
3. How long has the property been on the market?
The longer the home has been on the market, the more motivated the bank will be to sell it. The bank, like any homeowner, has carrying costs, including property taxes and upkeep. They may be more motivated to sell if it has been on the market for a long time. This might be indicated by price reductions.
4. Is the property a good deal?
Just because it is a bank-owned property does not mean that it will be sold at below-market value. Banks, just like any other sellers, are trying to get as much as possible for the sale of the property without incurring too much expense in the process. Don't assume that the property is a screaming hot deal just because it is an REO. Do your own research to become familiar with market trends and home prices in the area.
5. Can I view and inspect the property?
Just like any other properties for sale, you can view the property and hire a home inspector as part of the sales process. Never skip due diligence or make any assumptions just because it is a bank-owned property. The bank may even have a prior inspection report or appraisal report available for you to view. You should also get estimates for any repairs that turn up during the inspection. The more information you have, the better.
Tips For Buying Bank-Owned Properties
Once you have asked these basic questions, here are some more helpful tips to consider when buying bank-owned properties. First, Than Merrill, a real estate investment expert who offers advice on investing, has the following recommendation: "Buying a bank-owned property, as it turns out, is one of the best ways for today's investors to land a great deal. However, the process isn't the same as buying a home through a traditional seller." These differences play an important role in how the transaction will unfold. One of the most important differences is that bank-owned properties aren't always marketed in traditional venues such as the MLS (Multiple Listing Service). Sometimes, the best source of information for bank-owned homes is the banks themselves. You can inquire at the banks and they will often provide you with a list of foreclosed homes that have been repossessed by the bank and are now for sale.
Increasingly, however, banks are utilizing more sophisticated marketing tactics to sell bank-owned properties, including the MLS and other online sources to market their foreclosed homes. That's why HomeFinder is an excellent resource for scoring a hot deal on a bank-owned property. It might just be the best way to find a great deal on your next home or investment property.