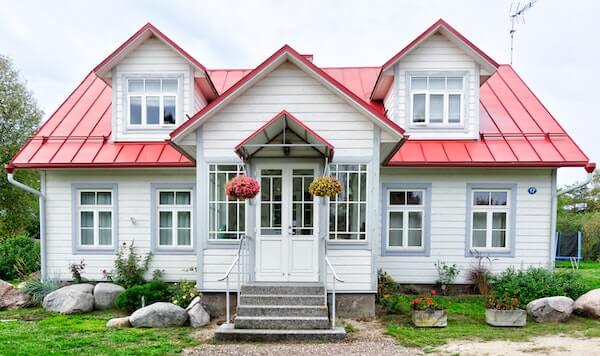 Curious about buying foreclosures? This alternative to the traditional home-buying model is becoming increasingly popular as a feasible way to purchase real estate.
However, just like the rent-to-own route to homeownership, buying foreclosures isn't a typical aspect of mainstream homebuying. Many don't know the possibilities within the foreclosure home market, and others aren't sure how to apply this strategy to their own investments.
Buying a property is a massive investment, and HomeFinder adamantly believes in understanding all of the options. Since no two home buying scenarios are identical, looking beyond the horizons of commonplace protocols is a must.
After all, the more you know, the better off you are to make the move that's best suited for your needs. When buying foreclosures, prospective homeowners can access many benefits not found in the traditional process.
Ready to learn more about how to buy a foreclosed home? Here's everything you need to know.
Foreclosures Explained
So how do foreclosures work? There's a lot of confusion surrounding the topic, so here's a full-bodied look at what exactly foreclosed homes are.
Foreclosures are properties that are currently owned by a lending agency. This happens when the previous homeowner lost the property when they were unable to support their mortgage payments. Since the mortgage lender was the entity that actually bought the home, when the 'owner' (or really, borrower) fails to pay the mortgage brokerage, the ownership is legally transferred over to the lending agency.
This is why you'll often see them referred to as 'bank-owned' or 'real estate owned' properties. Now, these lending institutions are usually banks or private entities, and they aren't thrilled about having a property on their hands. After all, their investment was rooted in the ability to collect interest and additional fees over the mortgage loan's lifespan - not to become property management companies.
When a property goes into foreclosure and is ultimately absorbed into the lender's assets, the loan providers don't want to keep these unoccupied properties on their hands. It's common for lending agencies to immediately put these homes back on the market for resale. Sometimes the sale of these foreclosed properties happens at courthouse-hosted public auctions, or through a real estate agent. It all depends on the lender and their policies.
Even though foreclosures are surely a specialty housing market, foreclosed properties can be found in every state with thousands of new listings being added to the domestic market every day. In today's world, it's not difficult to find these opportunities. Unlike the past, it's no longer overly complicated to access foreclosed property listings.
It's clear to see that buying foreclosures is a different process than when you're dealing with for-sale-by-owner properties or other traditional listing methods - which means that the process can appeal to prospective buyers that aren't having luck with the commonplace approaches to homeownership.
Foreclosed Homes versus Traditional 'For Sale' Properties
Buying a foreclosed home isn't identical to buying a traditional property. Here's an outline of the main differences between the two systems:
We've already discussed the main difference - being the seller side of the transaction. When dealing with properties that have already been seized, it's the bank or local authorities who currently own the home.
But, there are also situations of pre-foreclosure sales. These happen when the owner is informed of the upcoming foreclosure, and in some cases, they're able to sell the property to mitigate some of the negative consequences of falling out of the loan. This is often referred to as 'pre-foreclosure' or 'short sales'.
Either way, the motivations to sell a foreclosed property are largely the same regardless of who's behind the deal - sell it for a profit before it becomes a loss. Foreclosed properties usually happen faster than traditional sales. As such, foreclosed home sales are almost constantly in the state of buyers-market - where the buyer has the upper hand on the deal. Compare this to traditional sales where it's common for the seller to hold the power.
Keep in mind that foreclosed homes come with more paperwork than traditional houses, and the entire process from agreement to closing can happen a bit slowly. Special appraisals need to happen and all the legal documentation needs to be finalized before the transaction is officially completed.
Besides all of these baseline differences, the process of finding available foreclosed properties isn't completely different from the traditional home-hunting model. In today's market, finding foreclosed homes is as easy as finding an online listing portal and scrolling through.
All in all, the process can be carried out much like a traditional home buying process. When you choose to buy a foreclosed home, you're getting the bargain-benefits of a foreclosed home while still keeping access to the convenience, ease, and organization of a classic home sale.
Weighing the Pros and Cons
Here's an outline of the advantages and disadvantages of buying foreclosures.
Upsides
Because of the circumstances surrounding their availability, it should come as no surprise that foreclosed homes are usually notably less expensive than comparable properties in the area.
The goal of the current owner (or the lending institution) is to sell the home as soon as possible - so think major discounts, low-interest rates, and the nullification of common closing costs and purchasing fees. The financial benefits alone make foreclosed properties attractive to homeowners who may not be able to afford a traditional home purchase.
Downsides
Never walk into any investment before you understand both the positives and the drawbacks. When it comes to buying foreclosures, make sure that you're aware of these potential risks.
Most foreclosed properties are sold 'as-is' - which is a label that buyers should always be wary of. Many of these homes aren't in the best condition or have been unoccupied for a while, which can create issues in even the best-kept properties. It's common for these homes to need renovations, so don't expect a picture-perfect property every time.
Always be on the lookout for liens or back taxes on the property. Foreclosed properties have a colorful financial past, but always check to make sure that the listing isn't carrying any unwanted debt-baggage over to the next owner.
Competition can be surprisingly high for foreclosed properties - especially when you've found a diamond in the rough. As such, the demand for these discounted homes is something to be aware of before entering into a serious deal. The competition oftentimes sparks a bidding war, so don't be surprised if that once-great deal suddenly increases.
Here's What to Expect…
When buying a foreclosed property, you'll need to make sure that you're asking the right questions.
Always opt for additional inspections to see if there are any hidden surprises you should know about.
Don't be afraid of competition - it's natural in this market.
Be ready to bid - especially if the property is in great condition.
Explore multiple foreclosed property listings to balance out competitors.
Be prepared to buy a property that needs work.
While no two deals are the same, these conditions are common when buying foreclosures - so being ready is a great first step.
Action Steps to Buying Foreclosures
Now that you know all of the ins and outs of foreclosed properties, here are a few simple steps outlining how to buy a foreclosed home:
Prepare for the home buying investment with a financial check-up.
If you'll be using a loan, get a pre-approval letter.
Work with an agent or service specifically geared towards foreclosures.
Shop the market until you find a deal that suits you.
Once you find a property you like, always perform due diligence before moving forward on a deal.
When you're ready to start browsing foreclosure homes for sale, check out HomeFinder's foreclosed property listing portal.