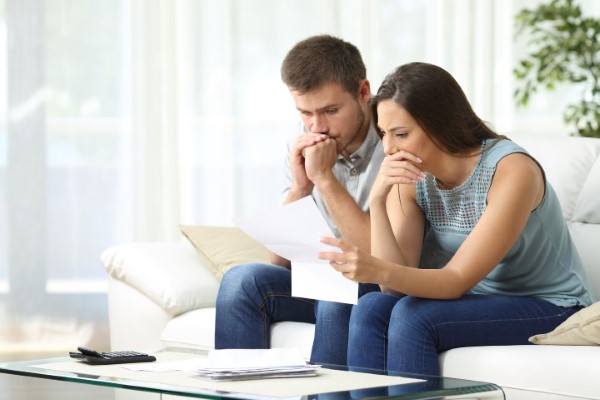 Can You Finance a Foreclosed Home?
At HomeFinder, we're frequently asked, "Can I finance a foreclosure?"
That's a good question! According to real estate insiders, there are several benefits to buying foreclosures and you don't always have to pay in cash. In many cases, sellers are motivated to get the property off their hands, which gives you more room for negotiating a price that's below market rate.
How Does Buying a Bank-Owned Property Work?
HomeFinder has buying a bank-owned property tips to help you determine whether buying a foreclosure is right for you.
As Tara-Nicolle Nelson from HGTV points out, the amount of bargaining power you have with the seller depends on the stage of the foreclosure process. For example, if the seller has missed payments and is motivated to sell quickly, you can put in an offer that's below market value - which is the quickest way to turn a profit on your investment.
Another scenario is the pre-foreclosure/notice of default stage, which is also called a short sale. In this case, the seller will also want a quick sale, which boosts your negotiating power. Keep in mind that it may take between 45 and 90 days to close the deal.
With a foreclosure auction, the property will be sold for the amount of the outstanding balance on the loan, which can be a considerably low price compared to market rates. If you can afford it, you may want to offer cash for these properties, which will help reduce the competition.
Can I Get a Mortgage on a Foreclosed Home?
Foreclosures don't necessarily need to be paid for in cash. In fact, Jeanne Lee from PolicyGenius has a few recommendations for choosing the best mortgage for your situation. As Lee explains, "When financing the purchase of a foreclosure, it's especially important to get preapproved for a mortgage early in the process." When you take this extra step, you'll be prepared to make a serious offer as soon as you find your dream property.
If you're wondering how to finance a bank-owned property or foreclosure, it all starts with choosing the best mortgage for your situation. If the foreclosed home is in decent shape, a conventional mortgage might be your best option. For a home in need of major repairs, you can also apply for a renovation loan, including an FHA 203k program or home equity lines of credit with short-term financing.
Financing A Foreclosure That Needs Repairs
In many situations, foreclosed homes often need major repairs. If you don't have the savings to cover repairs, Lee suggests applying for a renovation loan. A renovation loan requires a credit score of at least 620. According to Lee, "Borrowers with excellent credit and a high income may be allowed to put down as little as 5% of the purchase price." These funds should be allocated for renovations that are permanent and attached to the house.
Hire a licensed contractor to prepare a budget for the renovations. With some mortgages, extra funds for repairs can be included in one loan. Generally, half of the money will be available to you immediately, which can cover materials, architects, or any needed permits.
As Lee explains, "The rest of the money is deposited according to a predetermined construction schedule and paid out to the contractors when they complete work milestones." The final step is hiring an appraiser to inspect everything once the work is finished.
If you're wondering how to get financing for a foreclosure, stay tuned for more tips from HomeFinder, the top online portal for foreclosures, the latest real estate market trends, and much more.