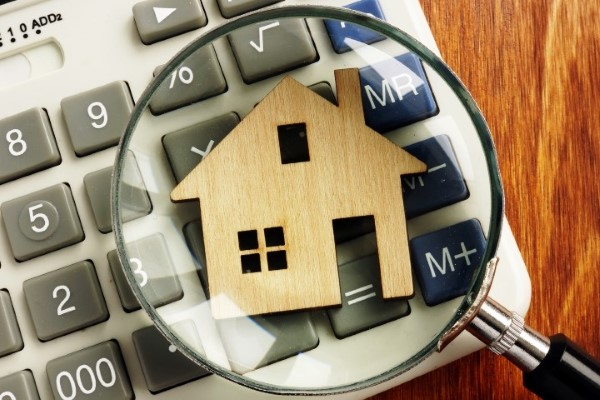 6 of The Most Important Factors That Determine The Value Of Your Home
"What is the value of my home?"
That's one of the most important questions for anyone interested in buying or selling a home. Knowing the value of your home is also essential for making decisions about how to protect your investment. If you're wondering how to find out the value of your home, we've outlined the industry standards used by agents and appraisers for determining home values.
Factors That Affect Home Value
According to real estate experts from HomeInsurance.com, there are several factors that can affect the value of your home. Since homes depreciate over time, determining the value of your home is a complicated process with many variables that should be considered.
1. Neighborhood Comps
Comparable homes in the neighborhood that have recently sold are a key part of estimating property value. Neighborhood comps include homes in the same neighborhood and with similar features such as one or two stories, the age of the building, number of bedrooms and bathrooms, and square footage.
Comparables should also be situated in the same subdivision since other factors like school districts and HOA rules could affect the value. If the home has a unique placement, such as on the waterfront or next to a busy road, the comparable home should also reflect these standout features.
2. Location
There are three factors that real estate appraisers use to determine the value of your home based on location:
quality of schools,
employment opportunities, and
proximity to shopping, entertainment, and outdoor recreation.
For example, if your home is situated near utility lines or loud highways, it can lower its value. Location plays a huge role in determining a home's value since it directly affects the lifestyle and needs of the home dweller.;
3. Home Size And Usable Space
In the real estate industry, the amount of square footage can affect home values - especially for bigger homes. The price per square foot is calculated by dividing the sales price by the square footage of the home.
Real estate expert Joe Gomez from OpenDoor points out the importance of distinguishing usable space from all available square footage. "Garages, attics, and unfinished basements are generally not counted as usable square footage ... Livable space is what is most important to buyers and appraisers." The usable space of bedrooms and bathrooms is the most highly valued, so the more bedrooms and bathrooms you have in your home, the greater its value.
4. Age And Condition
Newer homes are generally appraised at higher values because they require fewer major repairs, which can save buyers a significant amount of money. Appraisers will factor in the critical parts of the house - such as plumbing, electrical, appliances, and the roof - to determine a home's value. If all the essential systems of a home are in good working order, it can boost the price, especially if a warranty was built into any recent repairs.
5. Upgrades And Updates
Updating and renovating your home is like putting money in the bank because it can add significant value to your home. This is especially true with older homes that have outdated features. The National Association of Realtors considers bathrooms and kitchens to be the most important home improvements because they save home buyers from taking on a huge expense.
6. The Local Market
If you're wondering how to determine the value of your home, the number of properties for sale and buyers in the market can also have an impact on the value. As Joe Gomez explains, "If there are a lot of buyers competing for fewer homes, it's a seller's market. Conversely, a market with few buyers but many homes on the market is referred to as a buyer's market."
Learn how to find the value of your home and other expert tips from HomeFinder, the top-rated source for the latest market trends, homes for sale, and much more.