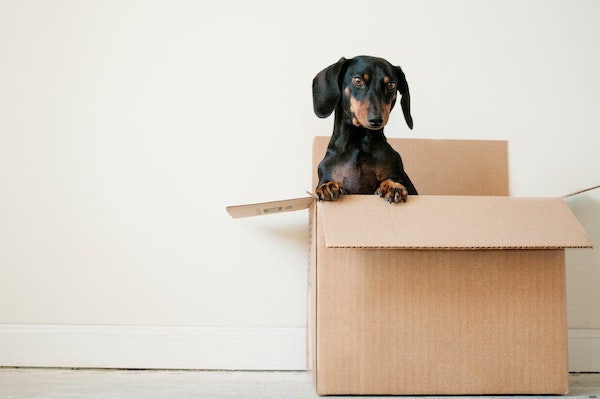 This year's pandemic has changed everything - from the way we work, live, and even move from home-to-home, COVID-19 is impossible to ignore.
Anything that you thought you knew about what prospective homebuyers want is going to need an update - one that takes into consideration the coronavirus pandemic. As the whole world seemingly turned upside down, these last few months have provided us with data that goes outside of the real estate 'norms'.
One of the main real estate trends that has emerged as a result of the pandemic is a new set of home buying preferences. People are thinking about their living spaces in a completely new way. From interiors to location, the coronavirus has altered what people want as well as what they're willing to do to make it happen.
Whether you're moving out right now or you want to know how the pandemic has changed where (and how) people choose to live, the HomeFinder experts are telling all in this comprehensive article.
Here's what you need to know about the lasting implications of the biggest trends of the moment:
New Ideas of 'Home'
'WFH' is probably the most-used acronym of the pandemic. As markets all across the country closed, professionals and students alike were forced to start doing their daily tasks via the web. Offices were closed and schools canceled classes until further notice, and we're only just beginning to see people migrate back into their usual routines.
During this period, homes have been forced to be more flexible than ever before. For the first time ever, nearly every household was suddenly expected to become a working office, a schoolroom, a full-scale kitchen, an entertainment area, and much, much more.
As such, the home is expected to fulfill more roles. Priorities are being completely re-thought and the focus is all on the internal living space. People want their homes to be 100% compatible with their lifestyle goals - so if we do need to stay home again, it will be much more comfortable.
Migrating Out of Metros
When it comes to relocating, leaving the city is a rising trend that's gaining momentum.
In the past, it was all about moving to the city. Bustling metros were the place to be - and everyone from young professionals to growing families were eager to make their place in cities that never sleep.
Densely populated cities were in the highest demand… but that was all before COVID. These outdated norms are no longer the case. Today, people aren't moving from country to the city - it's the opposite. Not only have more homeowners and renters expressed interest in leaving the city, but many people have already made the jump.
New York City, as the epicenter of the virus in the U.S., saw 5% of residents pack up and leave. This translates to 420,000 people, notably most of which were from the wealthier neighborhoods.
When the pandemic first began making waves in the United States back in early March, people panic-moved right away. Some purchased second houses to escape big hubs, others rented short-term listings, and others fled their homes to stay with family members.
Data shows that a whopping one-third of Americans have considered moving to less populated areas during the pandemic. The survey conducted by Harris Poll showed that people in urban areas were two times as likely to have searched for a new home online compared to residents of suburban and rural localities.
Views per property in suburban areas increased by 13% in May, and suburban and rural zip codes boosted in 'Market Hotness' as they got unprecedented attention amid the pandemic.
Whether it was temporary or permanent, the pandemic made one thing very clear: the city appeal isn't what it once was. In actuality, cities are being viewed as risky during circumstances where social distancing protocols are recommended. Whether it's to stay safe, quell the fear and anxiety, or in hopes of finding an escape, people leaving the city is a characteristic trend of COVID.
It's not hard to see what the appeal is that would draw people out of urban areas. Suburban prices are characteristically lower than city living, these homes come with exponentially more space, and there are usually fewer taxes to be paid compared to major metros like New York City or Los Angeles.
Will These Trends Survive?
The biggest question on everyone's minds is if these trends will continue, or if they will die out after the COVID-19 pandemic has passed over.
It's a complex question, but the data points to one thing: these lessons were learned quickly, but they're here to stay. Of course, it's important to keep in mind the extremity of the situations. Much of the data collected during these historic few months have been a direct response to circumstances happening at the moment - circumstances that we've never seen before, let alone expected.
But, now that we've all lived through something as intense as this pandemic, don't expect these lessons to be soon forgotten. The things we've learned will likely carry over into the future and be a lasting point of influence.
People are more likely to shape their everyday lives into 'pandemic proof' systems of operation. This is especially true because we're not yet back to normal, we're just settling into the 'new normals'... and getting used to them.
Will these trends continue? Yes, but they will also continue to adapt. Many analysts say we won't actually know the full spectrum of COVID's impacts on the domestic housing market for years to come.
People will be more likely to accept commutes from their suburban homes into the city in exchange for living in an urban hub and having to take public transportation every day.
As people continue to shift their priorities, expect to see more homebuyers acquiring second homes in the suburbs - especially wealthy households.
People will also be shopping for land again - something that hasn't happened in over a decade, notes suburban real estate agents as they see unexpected interest during the pandemic.
Don't count cities out just yet, though. Cities are and have always been resilient - and the experts anticipate that the population leaving will eventually bounce back.
Implications on Housing Prices
Moving forward, how could this all affect the housing market?
The National Home Price Index notes that U.S. home prices rose 45% from February 2012 to March 2020. And yet, the market continues to shift under our feet.
When it comes to suburb prices, experts are still unsure about how year-over-year real estate pricing will look in hindsight. But, as suburban areas see a major hike in popularity - especially for wealthier crowds - it's no overstatement to anticipate an increase in property values in non-urban localities.
This is especially prevalent because of the characteristically low real estate prices in these out-of-the-city neighborhoods. Remember that those pricing standards were set because of a lack of interest in these areas alongside a widespread preference for city living.
Pricing follows demand. Right now, thanks to COVID, it's surging into the suburbs.
If you're looking for a new space to call home, let HomeFinder connect you with the perfect listing. Our comprehensive online portal has properties to buy (including foreclosures), rent, and even rent-to-own.