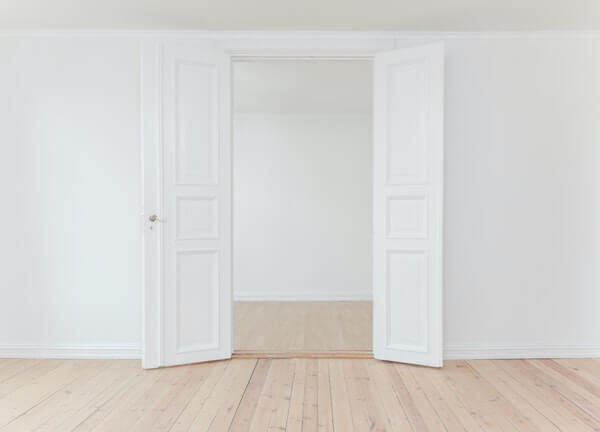 It wasn't just buyers and sellers who have been interrupted by the pandemic – renters have been experiencing turbulence, too.
The entire housing market in the United States has been disrupted by the ongoing coronavirus pandemic. Renters, landlords, and property owners alike have been impacted by the crisis in unique ways. But, the current state of the rental market may end up affecting the larger national housing market and economy.
COVID's Financial Woes
One of the most intense impacts of the pandemic was interruptions to the economy.
The financial aspect of COVID has been incredibly difficult for people to cope with. Studies reveal that the pandemic caused dramatic changes in household spending patterns. Spending on consumer goods initially declined by 8.7%, while essential items including grocery and pharmacy spiked in demand. Many people ended up spending more while stocking up on necessities in case of a further emergency.
At the same time, the U.S. economy entered into its first period of decline after years of growth. Unemployment skyrocketed, and people were unable to go into work during the longstanding market closure. All these factors considered, the financial stress on individual households was incessant.
Ban on Evictions
The financial strain of the pandemic didn't take long to surface in the rental market. By July, one-fifth of renting households were behind on rent. To support the struggling population facing an unexpected crisis, government policies were enacted to provide relief.
At the very onset of the virus, landlords were banned from evicting rental tenants. This rent forgiveness program gave renters the leeway to make incomplete rent payments or miss the bill altogether without facing eviction. Across the country, other household bills, such as utilities, were also temporarily banned from being canceled if payments weren't made.
Renter Implications
While this program certainly prevented hoards of people from losing their homes in the middle of a national calamity, it also has allowed some incredibly high bills to stack up. Those who did not make any rent payments for months will suddenly be forced to make up the expenses when the forgiveness period ends. Bloomberg analysts suggest that U.S. households may be as much as $70 billion behind on rent – about $6,000 per household. If renters can't find a way to make good on those payments, they'll be facing eviction.
Landlord Concerns
Tenants are in a precarious situation, but landlords are, too. Throughout the pandemic, landlords have lost as much as $9 billion in missed rent so far. With the stream of rental income disrupted, it's been implicating some property owner's ability to make complete mortgage payments. Landlords have been forced to adopt defensive financial strategies to stay afloat during the rent forgiveness period - and many are eager for it to come to an end.
Looking at the position of landlords during the pandemic, it's clear to see that small problems can spread quickly. The economic market is an interconnected system, and a disruption in one area will inevitably initiate more turbulence down the line.
The financial struggles that start with tenants have already been compromising other aspects of the real estate market, and forward-thinking analysts are saying the lasting effects of rent forgiveness won't end with landlords.
As we approach the end of the rent protection, the sudden onslaught of evictions may be a big problem for the national housing market - renters and homeowners alike.
COVID Evictions: Real Estate's Impending Reality
Data doesn't lie. Sometimes, that can be comforting… but not in this case.
The rent forgiveness period has been spanning months, and as the pandemic continues, lawmakers continue to extend it. It's true that rent collection has been fairly healthy during the pandemic recovery period which has allowed the rental market to remain stable. However, that doesn't discount the fact that many households have insurmountable bills stacked up.
The current outlook has everyone at the edge of their seats wondering how the end of the rental forgiveness period will play out. At this point, a massive flood of evictions is expected to occur. Some analysts are even predicting that the number of evicted renters will reach upwards of 20 million.
There were about 43 million housing units occupied by renters in 2019, making up roughly 36% of all housing units. If this situation plays out, the greater housing market could be seriously affected along with the national economy.
This is how the looming surge of COVID evictions would impact renters and landlords.
Renters Seeking Affordable Housing
More than 40 million Americans have filed for unemployment benefits since the onset of the pandemic. With millions of financially-unstable people displaced after COVID evictions, there will be a flood wave of people looking for affordable housing opportunities. The rental market will need to adapt to the new pool of renters while also managing the disturbance caused by a sudden rise in rental vacancies.
If millions of rental units are suddenly vacated, the market will be inundated with available homes for rent. The rental market will see immense competition as property owners battle for occupancy.
Landlord Worries
Once landlords manage to move forward with the eviction process, they still have challenges to face. If landlords cannot fill the vacant apartments after the current residents are evicted, they may continue struggling to pay off their mortgages.
As a result, many landlords failing to attract tenants to their listings will likely need to renegotiate their terms to stay afloat. Many property owners may lower rent rates to try and attract renters interested in affordable housing. This survival strategy will lessen landlord returns and interrupt their wealth stream.
These financial threats facing landlords could also initiate a wave of foreclosures for investment properties.
The Bottom Line
As we quickly approach the time when renter protection policies will be lifted, be sure to keep both eyes on the market. The high incidence of evictions taking place at the same time will certainly shake the rental market. Even more concerning is the likelihood of a domino effect that will disrupt the entire housing market.
Many analysts are warning of a major disruption to the economy resulting in another financial crisis. Not only are renters at risk for impending eviction, but landlords continue struggling to balance rental income and make their mortgage payments. Once the eviction prevention policy has expired, the sudden movement within real estate's rental arena has the potential to spearhead the national economy.
All of these combined factors could have even wider implications like a decrease in home values. The necessity of affordable real estate and a massive influx of people searching for housing options could affect the ratio of supply and demand all across the country.
Right now, housing values have increased thanks to incessant buyer demand. However, the situation remains unstable as the national market is experiencing notably low inventories. With evictions on the radar, those promising price points for U.S. homes may dwindle.
Moving Forward with Due Diligence
While the situation looks bleak right now, it's important to remember that real estate's outlook remains hazy. The pandemic has made it difficult to predict with certainty, but one thing's for sure – the impending evictions will generate waves in the real estate market. The closer we get, the more we'll know. Be prepared for what's coming with due diligence.
With uncertainty on the radar for the rental market that may extend into the arena of property sales, don't take your eyes off of the real estate scene. Right now, it's important for everyone to remain up to speed.
Let HomeFinder be your source of information and resource for buyer and seller tips. Browse through the HomeFinder blog to keep up with the latest. If you're ready to find your next home, explore our rental properties today.