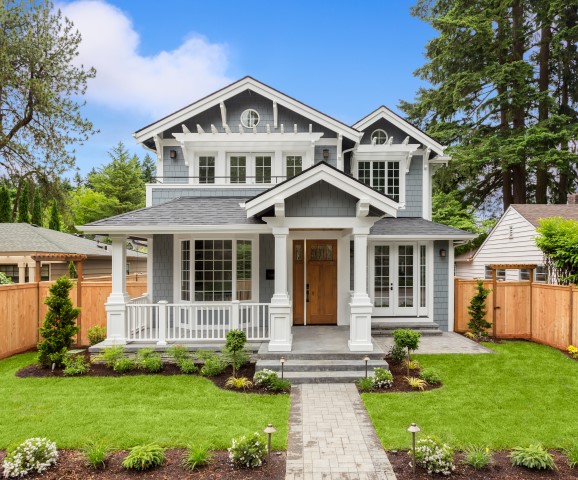 Things to Consider When Renting a House
If you want to understand the ins and outs of how to rent a house, the experts at HomeFinder have outlined everything you need to know. Follow these tips for renting a house and you'll be able to protect yourself as a tenant while also enjoying a home that fits your lifestyle and needs.
Things To Know Before You Sign A Lease
Legal expert Marsha Stewart recommends reviewing the lease carefully for extra clauses or contingencies. As she explains on NOLO, "Your lease or rental agreement may contain a provision that you find unacceptable -- for example, restrictions on guests, pets, design alterations, or running a home business." It's worth your while to research the landlord-tenant laws so that you know your rights and responsibilities as a tenant.
Common questions to ask the landlord before renting a house include:
1. What is the total rent, deposits, and cost of utilities?
As real estate expert Lucas Hall of Landlordology points out, "In case you viewed an outdated listing with a higher price, allowing the landlord to state the current price will ensure you don't overpay." He also makes the case for factoring the utilities into the total cost: "The cost of utilities will greatly affect the overall cost to live in the unit. Without this variable, you won't know if you can actually afford the place, maybe until it's too late."
2. Are there any non-refundable fees and what are they for?
Although some state laws prohibited the practice, non-refundable deposits may be included in the lease. Generally, a non-refundable deposit is for any pets that will be living in the unit.
3. What is the application process and what documentation do I need to provide?
Ask the landlord to go over the screening process step by step. That way, you'll know exactly what to expect. Also ask if there are any application fees.
4. What are the leasing options?
Some landlords are okay with flexible leasing options such as month to month, while others prefer longer-term leases such as a year - or even two years in some cases.
5. What payment methods are accepted?
Legally, it's up to the landlord to decide what forms of payment they will accept. In most cases, landlords allow for flexible payment options. If the landlord only accepts cash, make sure they provide you with a receipt that includes the date and what the money is being used for.
6. What is the subletting policy?
A reasonable landlord should understand that a tenant may need to move out for short periods of time during the lease. In this case, the landlord may allow the tenant to sublet as long as it isn't prohibited in the lease. Subletters will be subjected to the same screening criteria and application process.
7. Are early lease terminations allowed and what are the fees?
There are times when a tenant needs to break a lease due to unforeseen circumstances. Some landlords include an early termination clause in the lease, which may or may not include a lease termination fee. If there is a fee, it often equals two or three months of rent. In some scenarios, the tenant may be required to continue paying rent until the unit is filled.
8. What is your pet policy and is there a fee or deposit?
Many landlords are upfront about their pet policy. If pets are allowed, ask about any deposits and whether or not they are refundable. You should also ask about weight restrictions, prohibited breeds, monthly fees, and other conditions.
If you're looking for a house to rent, HomeFinder has everything you need to find the rental home of your dreams.