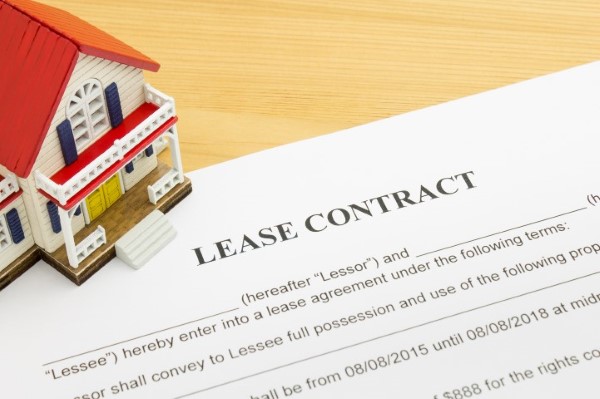 Questions To Ask When Renting A House
Choosing your next rental house is a big decision. You might feel pressured to say yes to a rental before you've looked into it thoroughly due to the often competitive rental housing market. Be prepared when you go to look at a potential rental home by knowing which questions to ask when renting a house. Some questions are pretty basic, such as asking for clarification of the rent amount, while other questions to ask before renting a house are designed to reveal information that might not be so obvious.
Here are some helpful guidelines for what to ask your landlord before renting so that you can make the most informed decision before signing a lease.
What To Ask Before Signing A Lease
Home rental questions fall under two major categories: confirming information you already should know, such as the terms of the lease and the rent and deposit amount, and fishing for information that is not necessarily revealed in the rental listing or by viewing the unit.
1. What is the amount of the rent, deposit, and other fees charged?
It is important to confirm basic information such as the rental amount and deposit so that the landlord gives you the same price that was advertised and not a higher amount. It is also important to clarify information such as which utilities are included. You don't want to be surprised with hidden fees that were not disclosed by the landlord.
2. What is the condition of the property?
It is important to ask questions about the condition of the property. For instance, if you see a water stain on the ceiling, you should ask if there was a roof or ceiling leak. Leaks might be a source of hidden mold, and there is nothing worse than ending up in a moldy apartment. Assessing the condition of the home and its appliances is critical. Lucas Hall, a rental expert at Landlordology, advises the following tactic when thinking of questions to ask before renting a home: "You should focus on extracting the information that a landlord doesn't necessarily want to share. Some questions will reveal more than others, and all landlords have their secrets." These secrets are what you want to find out by asking the right questions.
3. What are the neighbors like?
If the home has shared walls, such as an apartment or townhouse, you want to find out if there are noise considerations and how they might be handled by the landlord. The last thing you want to deal with is a noisy neighbor playing loud music at all hours of the night.
4. What are the tenant selection criteria?
Another important question to ask about is the landlord's selection and application criteria. You certainly don't want to waste time and money paying an application fee if you know ahead of time that you don't meet the criteria. Common criteria include passing a criminal background check, no history of evictions, a certain credit score, and having an income that is three times the monthly rent - but you should always ask to be sure.
5. What is the neighborhood like?
When thinking about what to ask your landlord before renting, another consideration should be what the neighborhood is like. You want to get a sense of the neighborhood before you move there to make sure it's a good fit. It might even be a good idea to do a drive-by during different times of day to see what the neighborhood and traffic patterns are like.
When you arrive at your next rental home showing armed with these questions, you will be able to get the most information possible out of your potential new landlord so that you can make an informed renting decision.
Your first step in the search for your next rental home is at HomeFinder, a great resource to search for the rental home of your dreams.