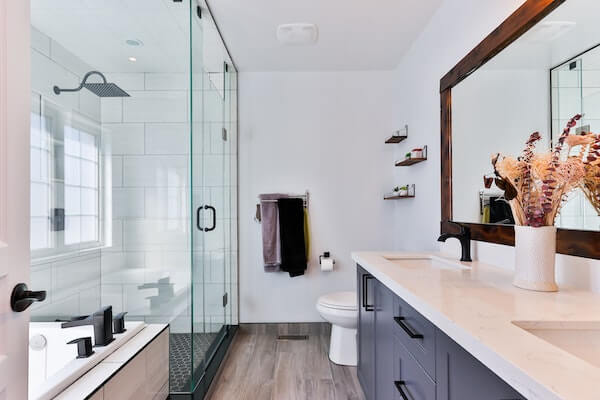 We all may have homeownership dreams, but not all of us are in a position to make those dreams come true through the traditional path.
Whether it's piles of debt or a low credit score, there are several factors that can make homeownership difficult. While these are problems that can be fixed, it takes time. During that time, it may not be possible for someone to get a mortgage and buy a home.
But, that doesn't mean you need to stop taking steps towards your dream homes.
The solution? Rent-to-own agreements. Rent-to-own homes offer a creative, flexible, and valuable alternative to traditional routes of homeownership.
While rent-to-own homes may catch eyes, they also raise eyebrows. The fact is, most people haven't had any experience with this process. As a result, they're not sure what to expect.
In this article, we'll explore the terms that you should expect in rent-to-own agreements.
Rent-to-Own Homes Explained
Rent-to-own homes, also referred to as lease-to-own, are an alternative route to homeownership. In these situations, a rental tenant and the property owner enter into an agreement where a portion of the monthly rent goes towards the eventual purchase of the home.
Rent-to-own leases typically last between 1 and 5 years, so every rent payment during this time is building a credit that will be put towards the home's purchasing price. Tenants have the chance to improve their financial well-being and prepare for their mortgage loans. Ultimately, this process eases rental tenants into homeownership and reduces the deal's upfront costs.
Rent-to-own agreements can be especially helpful to aspiring homeowners who simply are not in a strong financial position to buy a home. With the U.S. median home price at $340,000, it's difficult for many to afford the initial down payment required for a traditional mortgage. In some cases, it's possible for potential buyers to negotiate rent-to-own terms on a house that's traditionally listed for sale. Rent-to-own can also be a viable option for renters who fall in love with the homes they're currently in and are interested in moving forward with a purchase.
8 Rent-to-Own Agreement Questions Answered
While lease-to-own contracts can give aspiring homeowners the leverage they need to make their real estate dreams a reality, there may still be a level of uncertainty about entering this system.
As in any real estate endeavor, clarity and strategy are the most important tools to have on your side. Let's review 8 frequently asked questions about what to expect from a rent-to-own agreement.
Lease Option Vs. Lease-Purchase Agreement
What is a lease option?
A lease option agreement gives tenants the option to purchase the home they've been renting once their lease period is finished. The residents are not locked into moving forward with a purchase, but they can if they so choose. This process is what is most commonly referred to as rent-to-own.
If you're unsure about whether or not you want to buy the home at the end of the lease, this is the type of contract you want to move forward with.
What is a lease-purchase agreement?
Unlike the flexible lease option, the lease-purchase agreement is a legally binding contract that forces tenants to purchase the home at the end of the lease. This is not exactly the same thing as rent-to-own as it gives neither party any future leeway.
Lease purchase agreements would benefit someone who is absolutely certain that they will be buying the property.
What is the difference between the two?
The key difference between a lease option and a lease-purchase agreement is that one absolutely ends in a sale and the other does not. Lease options are, as the name entails, optional. Lease purchase agreements are a legally obliging contract that binds both parties to the sale.
Anyone approaching a lease-to-own contract needs to be absolutely clear about what type of agreement they're getting into.
Outlining the Cost and Repair Responsibilities
What is the renter responsible for, and what is the homeowner responsible for?
The costs and responsibilities associated with maintaining the property differ from contract to contract. Whether it's the tenant or the homeowner who is responsible for things like appliance repairs, lawn care, trash and snow removal, and so on, will vary.
This means it's important to make sure that the various upkeep and repair costs and responsibilities are clearly noted in the lease agreement. Always avoid grey areas as they can invite problems and expenses down the line.
Financial Agreements: Fees, Rent, and Selling Price
What are the upfront fees?
Entering into a rent-to-own agreement isn't free. Typically, lease-to-own contracts charge tenants a one-time, non-refundable upfront fee.
Usually referred to as the Option Fee, paying this fee is the condition that gives tenants the right to pursue a property purchase when the contract is finished. The Option Fee ranges between 2.5% and 7% of the negotiated purchasing price of the home. In some cases, this fee goes towards the eventual down payment on the home — but not always.
Since upfront fees are not uniform across the board, always carefully read through the contract to understand the specifics.
What is the rent?
Since lease-to-own agreements collect monthly payments in addition to the baseline rent, anyone approaching these contracts needs to be clear about their month-to-month financial responsibilities.
The rent is always outlined in rent-to-own agreements, just like traditional rental leases. However, rent to own tacks on additional money that will be put towards the down payment if tenants choose to buy the home at the end of the contract. There may also be a monthly rent credit, which is collected into an escrow account that will be returned to the renter at the end of the contract.
These factors combined can increase the monthly rent of rent-to-own homes.
What is the cost of the home?
This is possibly the most pressing question regarding rent-to-own agreements. Fortunately, it's not a hidden stipulation. The cost of the home will be outlined in the lease-to-own contract agreement, but that doesn't mean it shouldn't be discussed further.
Just because you're renting to own doesn't mean the purchasing price isn't up for negotiation. Discuss this with your landlord during the preliminary stages to get an understanding of what you're signing up for. You don't want to be surprised by the price when you receive the contract.
Ready to Find Rent-to-Own Homes?
Rent-to-own agreements are a powerful alternative route to homeownership. If you're eager to start browsing through available rent-to-own homes, see what HomeFinder's listing portal has to offer.